Halloween Decorations: Moth Decal Pumpkins From Country Living
We're very excited to bring you a great Halloween decoration idea from one of our favorite magazines, Country Living. All text and images below are provided by Country Living. Get ready to get crafty!
Moth Decal Pumpkins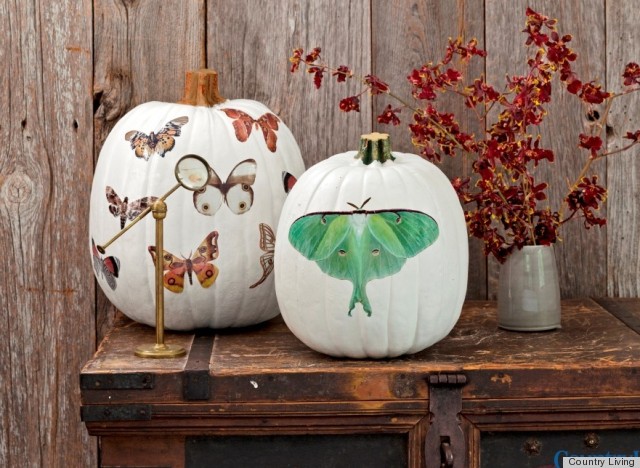 The secret to these moth-adorned marvels? Weather-resistant vinyl decals ($1.50 for a three-inch moth, $3 for a six-inch moth; wgwalldecals.com). Show them to their best advantage against white pumpkins: Use a foam brush to cover each pumpkin with two coats of acrylic paint, allowing 30 minutes of drying time per coat, before applying decals.
Also check out on CountryLiving.com:
Pumpkin Decorating & Carving Contest