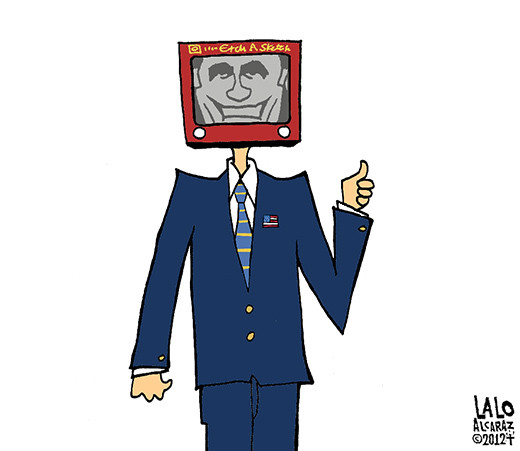 It was all to be expected perhaps, considering the campaign's stated intent to erase all the positions taken by Romney during the Republican primaries, as top adviser Eric Fehrnstrom predicted in March:
Well, I think you hit a reset button for the fall campaign. Everything changes. It's almost like an Etch a Sketch. You can kind of shake it up and we start all over again.
Scroll down to see more examples of Lalo Alcaraz's work.
The Political Satire Comedy Of Lalo Alcaraz
FOLLOW HUFFPOST