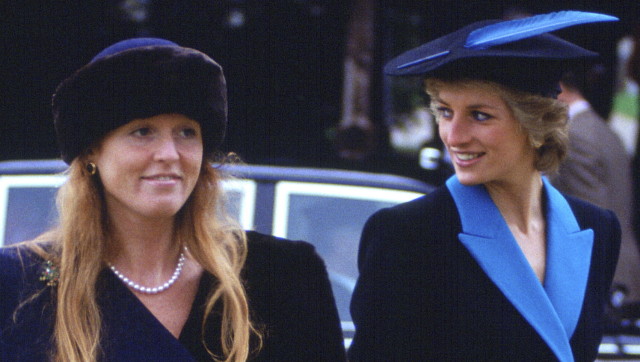 Getty
Sarah Ferguson doesn't exactly have the most untarnished reputation, to say the least. But even though the Duchess of York has had enough scandals to fill two lifetimes, her style transformations may just trump all of her indiscretions in the shock department. On second thought, maybe the clothes are a close second.
Just when it seemed that Sarah had moved past her scandalous past, controversy struck again in 2010 when she was filmed trading access to her former husband for £500,000 to an undercover reporter. Despite the fact that the tabloid queen hasn't been able to stay out of the press in the 2000's, she's stepped into a more streamlined wardrobe, full of evening gowns, neutral colors and simpler silhouettes (most of the time, at least). Here's to another year of Sarah Ferguson's style! Let's make this year a scandal-free one, shall we?
In honor of Fergie's 53rd birthday on October 15, we're taking a look at her style throughout the years. Check out the photos and tell us what you think!
Sarah Ferguson's Style Evolution
FOLLOW HUFFPOST