As part of Time's new issue featuring a profile of GOP vice-presidential nominee Rep. Paul Ryan (R-Wis.), the magazine did a photo shoot of his workout. Ryan is a practitioner of the intense P90X workout plan, and frequents gyms in the House and on the campaign trail.
Ryan may be part of a fitness trend among GOP candidates -- previous vice-presidential nominee Sarah Palin appeared in Runner's World in August 2009 after she and Sen. John McCain (R-Ariz.) lost, and is writing a book about fitness.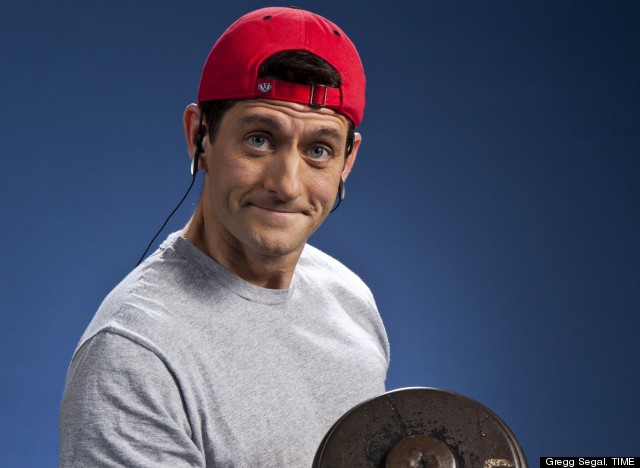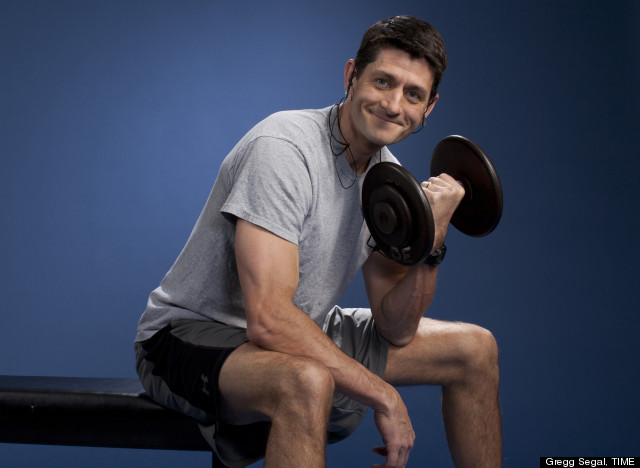 Also on HuffPost:
Romney-Ryan 2012 Soundtrack
SUBSCRIBE AND FOLLOW
Get top stories and blog posts emailed to me each day. Newsletters may offer personalized content or advertisements.
Learn more