Back in August, when Barneys gave us all a sneak peek at its Disney-themed holiday campaign entitled "Electric Holiday," we were a bit taken aback: the preview pics showed Minnie Mouse, Cruella de Vil, Snow White and other favorite childhood characters seriously slimmed down, as if they'd undergone cartoon liposuction.
Now, on the heels of revealing more details about "Electric Holiday" (Suzy Menkes, Glenda Bailey, Carine Roitfeld and Sarah Jessica Parker will be involved), Barneys is being taken to task for whittling down its Disney stars. Ragen Chastain of Los Angeles has filed a Change.org petition called "Barney's: Leave Minnie Mouse Alone" chastising the retailer for altering Minnie Mouse's body.
Writes Chastain on Change.org:
Girls have enough pressure to be thin, now the beloved Disney mouse of their childhood has to add to the message that the only good body is a tall, size 0 body? Enough already. Let's give girls a chance to celebrate the actual bodies they have instead hating them for not fitting into a Lanvin dress.
At writing time, the petition had 17,658 signatures. We've reached out to Barneys for comment and will update if we hear back.
In the meantime, check out the images below and read more about the holiday campaign here. Do you think Barneys went too far in updating the Disney characters as they did?
UPDATE: In response to a request for comment, Barneys pointed us to Disney's website, where Disney has provided a more in-depth explanation of the "Electric Holiday" campaign in a October 12 blog post. In the post, senior vice president of global creative at Disney Consumer Products Luis Fernandez explains as follows:

"'Electric Holiday' is a fun and colorful campaign that gave our character artists the creative liberty to do something artistic and completely unique. The elongated poses of Disney characters, including Mickey, Minnie, Daisy, Goofy and Cruella de Vil, are dramatically stylized. They're creative interpretations from a fashion lens, and only appear for a few seconds in this video. Their true form remains as classic as ever in every aspect of the company. A project like "Electric Holiday" is the kind of creative challenge which forces one to stretch the imagination while proceeding with caution. We know we have to be respectful of who these characters are and what they mean to us and to millions of people."

You can read the rest of Disney's explanation for the "Electric Holiday" campaign here.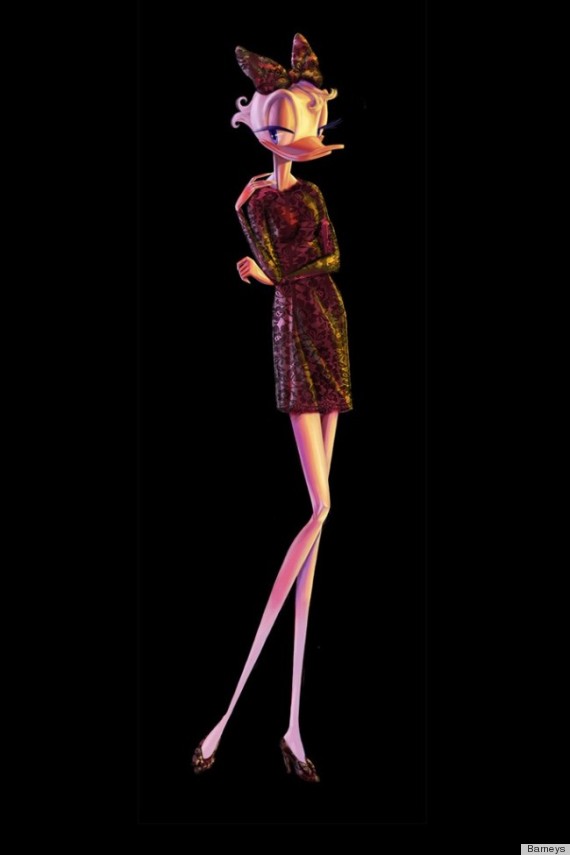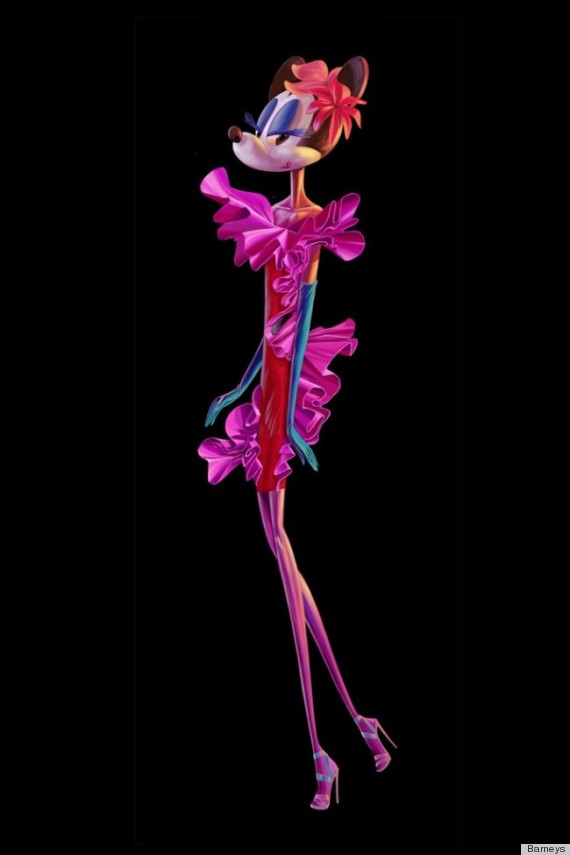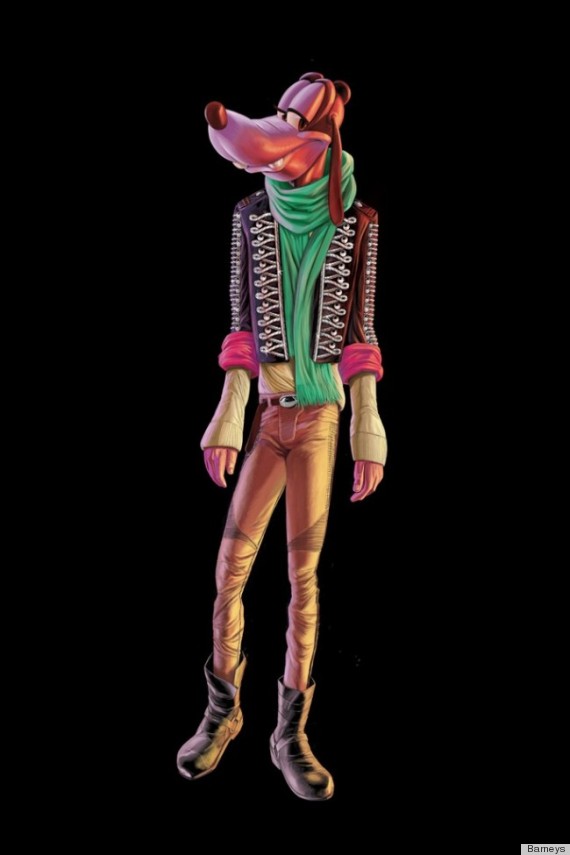 See more ad campaigns that got people riled up...
The ASA claims a complainant stated that the ads made the models appear "vulnerable" due to their positions.

The ASA claims a complainant stated that the ads made the models appear "vulnerable" due to their positions.

The ASA said it "inappropriately depicted a young girl in a sexualised manner."

The ASA banned these Ryanair ads in February 2012, deeming them too "sexually suggestive" to run in newspapers.

Banned in November 2011 for showing an "underweight" model and sending an "irresponsible" message.

Banned in November 2011 for its potential to "sexualise a child."

Banned in February 2012, for "misleadingly exaggerated the performance of the product," i.e. smoothing over Rachel Weisz's skin with technology, not makeup.

Banned in November 2011 for showing ''objectified women'' and images that are ''sexually suggestive'' and likely to be seen by children.

Banned in November 2011 for being "sexually suggestive, indecent, provocative."

Banned in November 2011 for its setting, on a rail road track, being "irresponsible."

Banned in July 2011 for "excessive retouching."

Two world leaders making out? That's bound to get banned.

Again, American Apparel gets in hot water when they apparently use underage models (girls younger than 16) on their website. Britain's ASA accused the store of "sexualizing" underage models.

Banned in July 2011 for "excessive retouching."

Two of Universal Studios' posters for "Wanted," starring Angelina Jolie, were banned because of her seductive pose with a gun. The ASA felt it glamorized violence.

Banned in February 2011 for suggesting "the injection of opiates into the body."

Some of American Apparel ads (including the one above) were banned by Britain's ASA for gratuitous nudity; a few more were deemed "exploitative" for sexualizing young women. (American Apparel photo)

In 2012, Lara Stone posed with a group of male models in this Calvin Klein ad. It was promptly banned by Australia's Advertising Standards Bureau after they found it to be "suggestive of violence and rape."

This ad was pulled in Italy in 2011 after the mayor of Venice found it inappropriate.

The British Advertising Standards Authority (ASA) banned this ad after they declared it misleading because Georgia May Jagger is wearing false eyelashes -- even though there's a small disclaimer at the bottom that says, "show with lash inserts."

This was banned in France.

The video of this ad was banned from taxis and the print versions were banned from the facade of Atwood's Madison Avenue store after being found to be too racy.

The Advertising Standards Authority banned this ad because they felt the ad used excessive "post-production retouching" in order to exaggerate the real effects of the mascara being advertised.

In 2004, this Tom Ford Gucci ad campaign became controversial as women saw the girl's shaved pubic hair as degrading and wrong.

Eva's 2008 commercial for Calvin Klein's "Secret Obsession" fragrance was banned, due to the fact that it featured a major wardrobe malfunction.

Kutcher's online ad for PopChips was banned after it was considered racist by the Indian-American community.

A PETA ad, featuring hot women and supposed-to-be "sexy" veggies, was banned from the Super Bowl ad lineup in 2010 for being "too much" for TV.

We don't think we really need to explain why this ad was banned...

This ad was banned after a complaint from Liberal Democrat Jo Swinson who claimed the ad was "misleadingly exaggerated" in that is makes Weisz look far younger than she actually is and presents a bad image for women.

Oh American Apparel, how you love to push the envelope. Here's another one that was banned because the ad is supposed to be promoting socks but it seems more to be exploiting the girl instead.

This Taylor Swift mascara ad was banned by the National Advertising Division of the COuncil of Better Business Bureaus Claims (NAD) after they found the product depiction to be dishonest with it's claims that the mascara will make lashes have "2X more volume" and be "20 percent lighter."

Like Kim's, Paris Hilton's 2005 Carl's Jr. commercial was considered too racy, as well.
Want more? Be sure to check out HuffPost Style on Twitter, Facebook, Tumblr, Pinterest and Instagram at @HuffPostStyle.