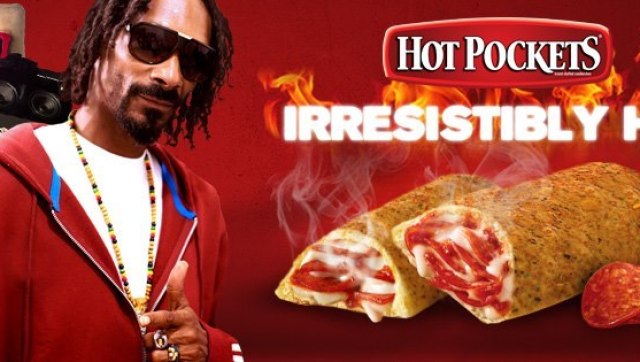 A selection of some of our favorite lyrics, just in case your brain exploded too:
Everybody showing love -- Herbie's in da tub

Checkin' applications for the Hot Pockets fan club

Pepperoni pizza, much better than some fish eggs

The interior too hot let it cool off for a few secs

I'm running for the taste, that can be my phys ed

Chompin Hot Pockets, that's how you get ahizzead
So... Snoop is the new Hot Pockets spokesperson, we guess? This sort of makes sense if you think about the natural byproduct of Snoop's favorite herbal remedy -- munchies. Don't worry, this is going to take us some time process as well.
Also on HuffPost:
The Worst Celebrity Chef Endorsements
SUBSCRIBE AND FOLLOW
Get top stories and blog posts emailed to me each day. Newsletters may offer personalized content or advertisements.
Learn more