Escuchar las palabras que toda mujer quisiera escuchar, de labios de uno de los hombres más sexy de todos los tiempos, Brad Pit, puede hacerse realidad, ahora que Chanel ha escogido al actor para representar la nueva campaña publicitaria de su icónica fragancia, No. 5.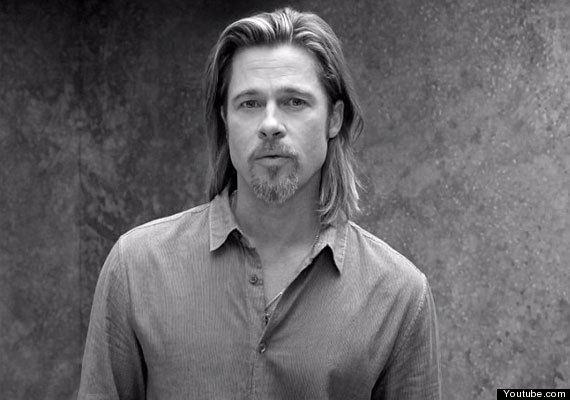 En voz baja y galante, el actor narra:
"No es un viaje, los viajes terminan pero nosotros continuamos. El mundo da vueltas y nosotros nos volteamos con él. Los planes desaparecen, los sueños toman su lugar. Pero a donde sea que voy, ahí estás tú, mi suerte, mi fe, mi fortuna".
Es la primera vez en casi un siglo de existencia que la marca utiliza a un hombre para endosar su producto. A través de esta estrategia, que generó unos 7 millones de dólares en ganancia para el artista, la compañía busca presentar la "perspectiva masculina sobre la fragancia más femenina de todos los tiempos".
En un comunicado Pitt expresó:
"Lo que es importante para recordar acerca de Chanel N ° 5 es lo revolucionaria que es esta fragancia. Cuando se introdujo, rompió todas las reglas descartando ornamentaciones sin sentido para una estética abierta y honesta, y un olor que encarna la liberación de la tendencia, creando una fragancia que sigue siendo tan moderna hoy como lo fue en sus inicios.

Chanel N º 5 ha sido siempre la fragancia de las mujeres más icónicas. La belleza de su éxito durante todos estos años es a la vez elegante, simple, y compleja. Eso es lo atractivo de esta campaña; va más allá de lo abstracto de la emoción o de la belleza de evocar lo que está fuera del tiempo: el espíritu de una mujer".
SUBSCRIBE AND FOLLOW
Get top stories and blog posts emailed to me each day. Newsletters may offer personalized content or advertisements.
Learn more