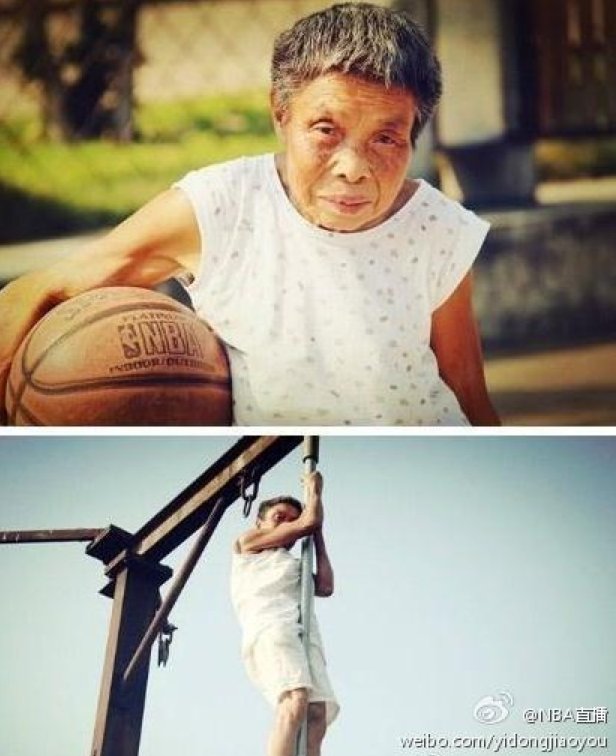 (Credit: Weibo)
She was just part of the crowd until recently, when student Song Huating was impressed by her solid form on the court. Upon approaching Zhu, Song discovered the hardships faced by the single mother of three and decided to turn a camera on the woman. What Song and her friends found was some steely resolve and a pure love of the game.

Zhu Shumei's husband divorced her when she was 54, leaving her sole custody of their mentally challenged daughter. To escape the demanding life of a caregiver, she picked up a basketball and began shooting at the university's courts, first borrowing students' balls while they were resting between games and then investing in her own. Twenty years on, a $80 real-leather basketball is her proudest possession. She cares for it meticulously, washing it daily before she takes to the court.
SUBSCRIBE AND FOLLOW
Get top stories and blog posts emailed to me each day. Newsletters may offer personalized content or advertisements.
Learn more