We'll start with the bad news: Someone defaced a Barack Obama mural. Ready for the good news? You can help bring Barack's smiling face back to the people of Houston!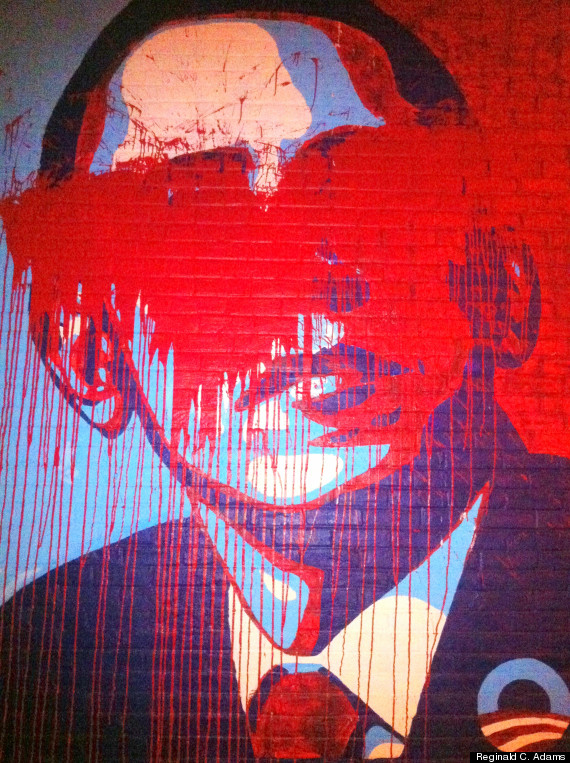 Adams is going to revamp the mural in tandem with tonight's presidential debate and is inviting anyone interested to help bring Obama's eyes back from paint-ballooned oblivion. Using an LCD projector, Adams will flash the design on to the wall, making it easy for the art-challenged liberals out there to better represent their leader of choice.
SUBSCRIBE AND FOLLOW
Get top stories and blog posts emailed to me each day. Newsletters may offer personalized content or advertisements.
Learn more