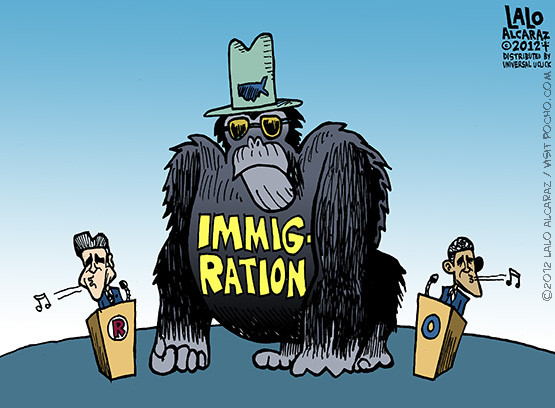 It is anyone's fault? Maybe, maybe not. But one thing is for sure, despite their use of immigration reform and border security as issues to galvanize their bases and try to pull independent voters to their campaigns, neither President Obama or Governor Romney have made much of the 800 lb. gorilla in the room.
Scroll down to see more examples of Lalo Alcaraz's work.
The Political Satire Comedy Of Lalo Alcaraz
SUBSCRIBE AND FOLLOW
Get top stories and blog posts emailed to me each day. Newsletters may offer personalized content or advertisements.
Learn more