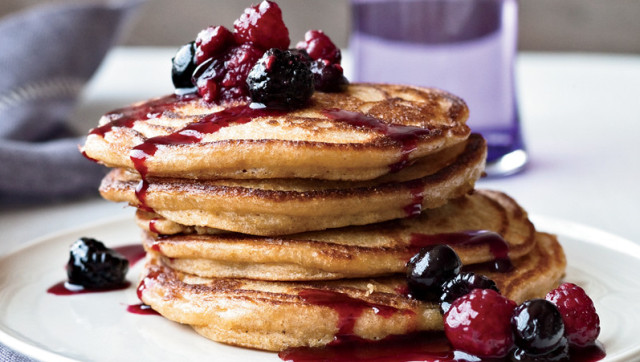 This pancake recipe adds cinnamon, which is perfect for this time of year, and polenta, which gives it a heartier feel. It's a unique combination that works. While you may have thought chocolate chip was your favorite pancake recipe, once you try these, you'll quickly find that cinnamon polenta is your new favorite.
Get more pancake recipes.
Pancakes, Glorious Pancakes
SUBSCRIBE AND FOLLOW
Get top stories and blog posts emailed to me each day. Newsletters may offer personalized content or advertisements.
Learn more