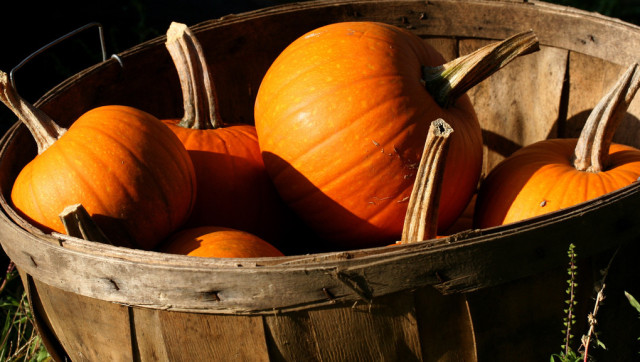 We carve them at Halloween, and we'll bake them into the obligatory Thanksgiving pie, but pumpkins have never been very popular as an ingredient—until now. Suddenly, pumpkin is everywhere: in high-end cocktails and mass-­market bagels; in Pumpkin ­Custard n' Gingersnaps ($2.99 at Cracker Barrel, for a limited time only), and, of course, in the pioneering Starbucks Pumpkin Spice Latte (about $4 for a small cup, assuming your local branch hasn't sold out).
SUBSCRIBE AND FOLLOW
Get top stories and blog posts emailed to me each day. Newsletters may offer personalized content or advertisements.
Learn more