Ricky Gervais isn't exactly a gentle wallflower when it comes to expressing his opinions on religion. In fact, we're pretty sure he enjoys taking swipes at the faithful even more than the famous. On Tuesday, he tweeted his latest, and perhaps most pointedly succinct jab: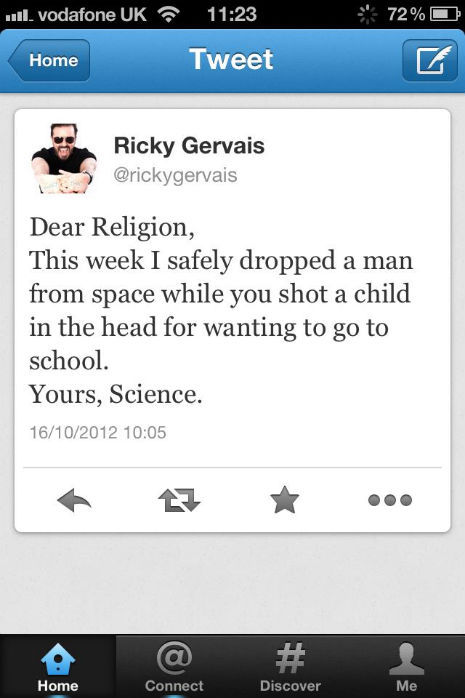 Does Gervais have a point or do you feel he's simply being mean-spirited? Do you like knowing what your favorite comedians think about issues like this? Weigh in with your thoughts in the comments.
Also on HuffPost:
Comedians 'Crossing The Line'
SUBSCRIBE AND FOLLOW
Get top stories and blog posts emailed to me each day. Newsletters may offer personalized content or advertisements.
Learn more