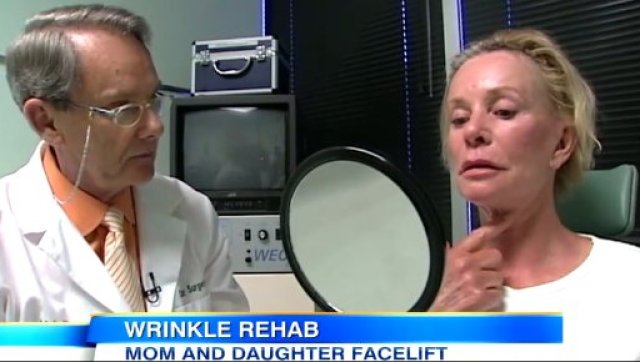 Some moms and daughters bond over power-walking, others by watching certain beloved TV shows. (This author bonds with her mother by jointly stalking people on Facebook.)
Lynda and Stefanie's surgeon, Dr. Peter Fodor of Los Angeles, said he's a fan of joint surgery. "I love it... the patients who start with a supportive relationship, they really help each other and I welcome that."
When Cosmetic Surgery Goes Wrong
SUBSCRIBE AND FOLLOW
Get top stories and blog posts emailed to me each day. Newsletters may offer personalized content or advertisements.
Learn more