The word of the day is "Romnesia" after President Obama coined the term for his opponent Mitt Romney's tendency to forget his positions during a speech this afternoon. Well Romnesia, meet "Mittmento," the (unfortunately not real) movie about you.
Check out the poster below, including the clever tag line: "Some Positions Are Best Forgotten"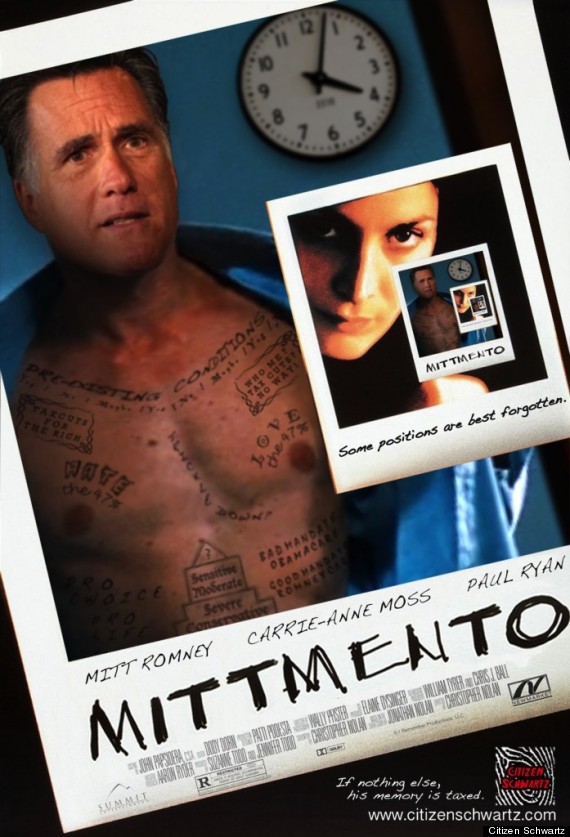 Related on HuffPost:
The 30 Funniest Mitt Romney Parodies
SUBSCRIBE AND FOLLOW
Get top stories and blog posts emailed to me each day. Newsletters may offer personalized content or advertisements.
Learn more