Funny Kid Note: Sixth Grade Kid Loves Bacon (PICTURE)
The latest note written by a little kid that made us LOL has to do with one thing and one thing only.
Bacon.
According to what looks like some English homework, this sixth grade boy or girl has a serious love of the stuff that we're currently running out of. The assignment reads like a love letter with a message that most carnivores could definitely get behind.
LOOK: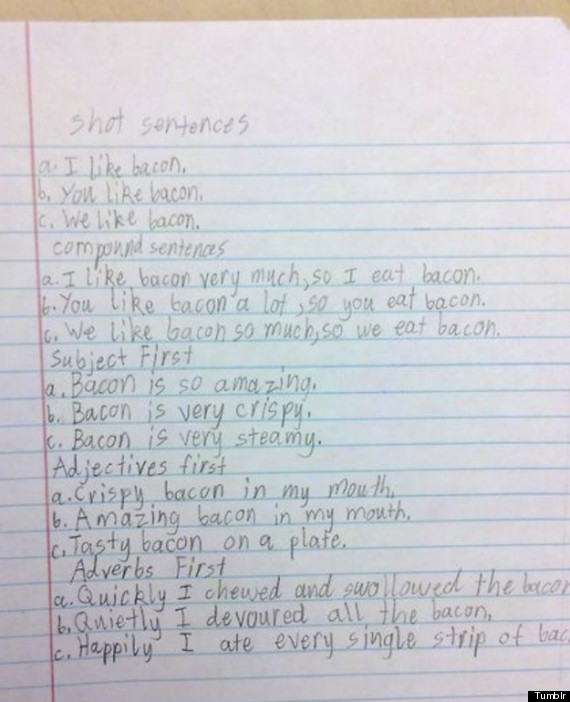 Via Jonno vs. The Internet/Buzzfeed
Also on HuffPost:
Funny Kid Notes From HuffPost Readers