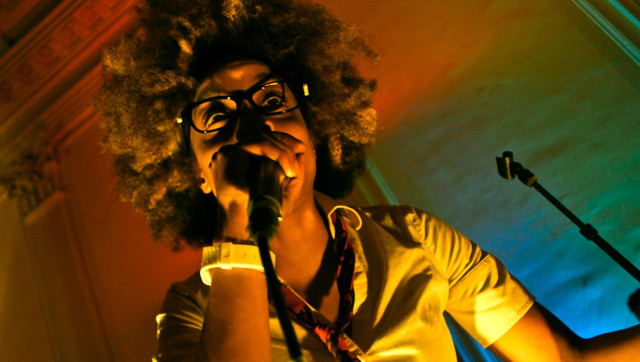 WASHINGTON -- Were you in Chinatown on Saturday night? Did you watch a group of bicyclists adorned in neon ride by? Wonder why galleries were open until 3 a.m.? The second edition of Art All Night turned parts of downtown into an artistic spectacle this weekend.
Saturday's well-attended event allowed folks to enjoy parts of D.C. usually closed before 10 p.m. Performances by Anders Fahey at the Techworld Plaza, The Pallet Project at 915 F St. NW and burlesque at SAX entertained our photographer well into the the wee hours of Sunday morning.
Did you attend? Take a look ...
SUBSCRIBE AND FOLLOW
Get top stories and blog posts emailed to me each day. Newsletters may offer personalized content or advertisements.
Learn more