Children at five Wixom, MI schools are spending recess on lockdown, in an effort to protect them from a shooter that has been randomly targeting local drivers and residents.
Wixom police say 20 people from across Oakland, Livingston and Ingham counties in southeast Michigan reported being shot at last week, including a Wixom man who was taking out his garbage. Eight of the incidents took place in Wixom, according to FOX 2.
Last Friday, law enforcement officials in the three counties along with state police announced they had formed a taskforce to look into the shootings
Since that time, several other shootings have been reported in Wixom and west along the interstate into Livingston and Ingham counties. FOX 2 reports that the last incident happened Thursday and that no one has yet been injured in the attacks.
On Sunday authorities released a sketch of the man suspected in the shootings (SEE BELOW).
The vehicle involved in the incidents has been alternately described as a Ford Mustang, a Chevy Cavalier and a dark colored-sports car.
Authorities are encouraging anyone with information about the shootings to call 1-800-SPEAK UP.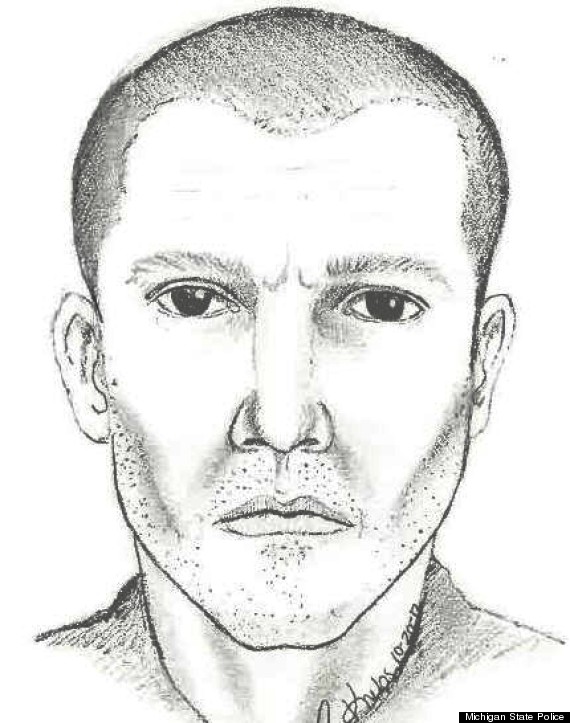 Below is a slideshow of pictures drawn by Lee Boyd Malvo, one of two people involved in a rash of random shootings that took place in Washington D.C. in the early 2000s.
SUBSCRIBE AND FOLLOW
Get top stories and blog posts emailed to me each day. Newsletters may offer personalized content or advertisements.
Learn more