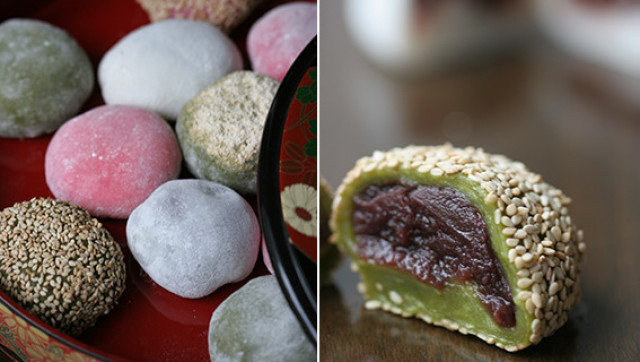 Most of us have probably had ice cream-filled mochi or a scoop of green tea ice cream, but we wanted to dig down into some more traditional and more interesting options. What we found: a lot of red beans. Japanese cuisine uses sweetened adzuki bean paste in more applications than you can imagine. Also ubiquitous, mochi: a glutinous, chewy rice cake that we have fallen completely in love with. Mochi can be a dumpling in a sweet dessert soup, baked, fried, stuffed with green tea cream -- the possibilities begin to feel endless. One last finding: Japanese desserts are some of the most beautiful, meticulously crafted sweets we've ever seen.
We are by no means experts on the subject, only excited, hungry novices. If you have a favorite Japanese dessert that we've missed, please let us know in the comments so that we can go eat it!
SUBSCRIBE AND FOLLOW
Get top stories and blog posts emailed to me each day. Newsletters may offer personalized content or advertisements.
Learn more