At more than $1 trillion, there's more student loan debt than any other type of consumer debt in the United States.
Members of the Obama administration have said Congress should rethink that rule, and who occupies the Oval Office for the next four years could have a huge impact on any attempt to change student loan policy.
Check out the infographic and let us know where you stand in the comments below: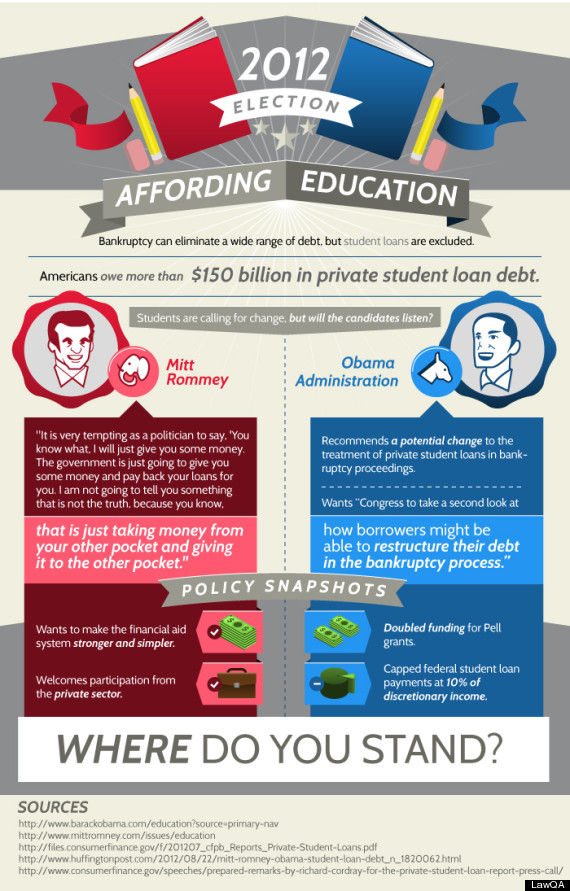 SUBSCRIBE AND FOLLOW
Get top stories and blog posts emailed to me each day. Newsletters may offer personalized content or advertisements.
Learn more