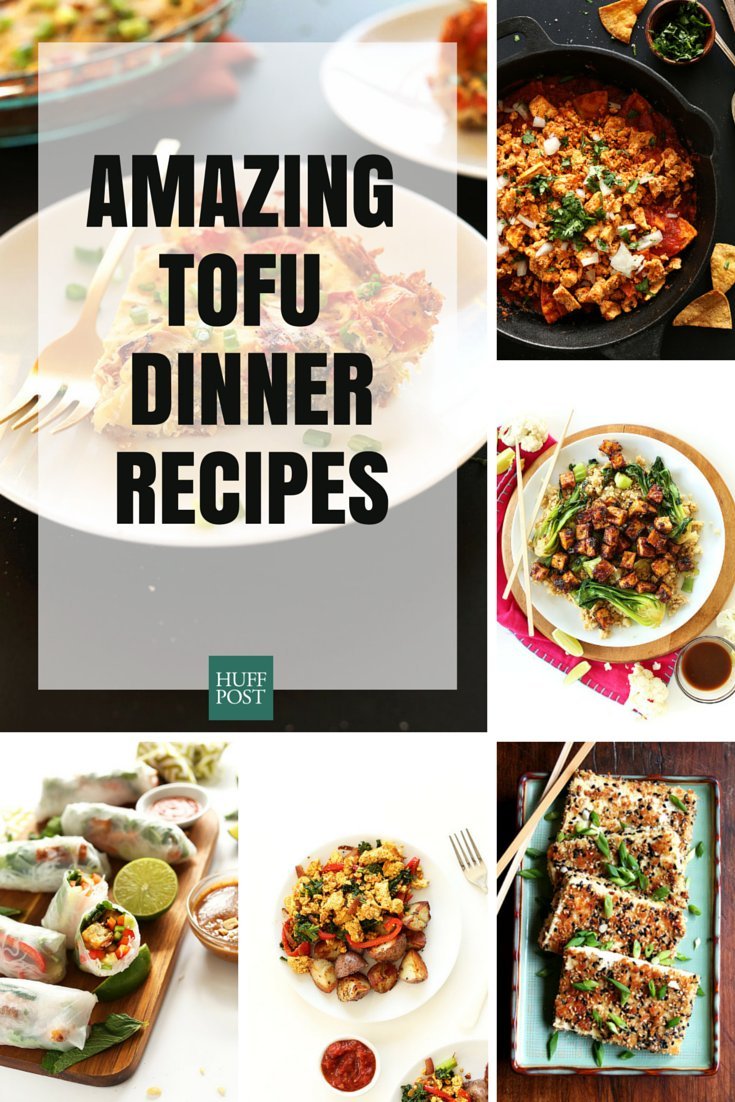 Photo credit: Minimalist Baker
Tofu, once considered to be just a vegetarian food, is beginning to gain some traction. People have begun to recognize that tofu recipes are a healthy and tasty protein option at anyone's dinner table -- meat eaters and vegans alike. It's not hard to understand why either, with recipes like tofu chocolate pie and tofu spring rolls to be had.
If you haven't cooked tofu before, it might be a little intimidating (or disastrous) the first time you prepare this soybean protein. That's OK -- it will get easier. Cooking tofu is not hard, it's just different. But with good tofu recipes in hand -- like the ones below -- and a quick look at this tofu cooking guide, you'll be a master in no time. Let these recipes serve as your inspiration.
Follow Us On Pinterest
|
Like Us On Facebook |

Follow Us On Twitter
Related on HuffPost:
The Best Vegetarian Grilling Recipes
SUBSCRIBE AND FOLLOW
Get top stories and blog posts emailed to me each day. Newsletters may offer personalized content or advertisements.
Learn more