As Donald Trump delivered his much buzzed-about announcement this afternoon, the one he teased would "change the election," we couldn't help but notice one thing: his very tan face.
It certainly wasn't the brightest fake tan we've seen from The Donald, but it was enough to remind us just how much the real estate tycoon loves him a good faux glow. The fashion and beauty world has noted Trump's makeup tendency for a while now (as one blogger put it, "Donald Trump wears more makeup than Christina Aguilera"), a problem made even more obvious by Trump's light hair.
But Donald isn't the only high-profile man with an affinity for bronzer. Mitt Romney has been looking more and more golden lately, which BuzzFeed reports today is the result of regular spray tanning. (Romney spokeswoman Andrea Saul replied to BuzzFeed, "Not true.")
Considering how connected the two men are (whether Romney likes it or not, Trump remains a dogged fan of the GOP candidate), we figured we'd put this toasty twosome head-to-head: which man has the best tan?
PHOTOS: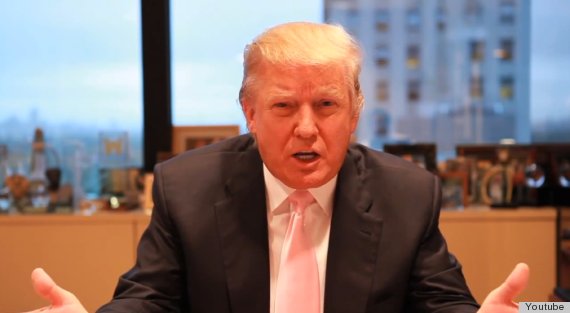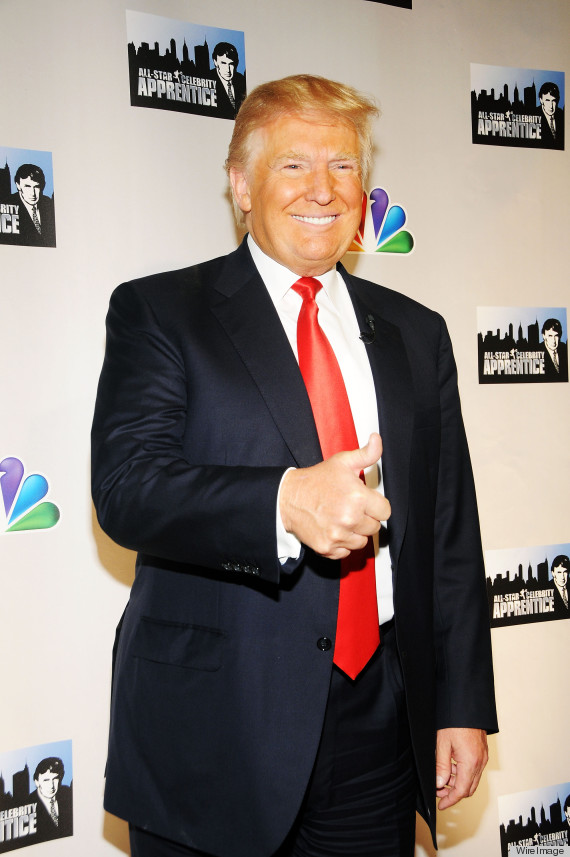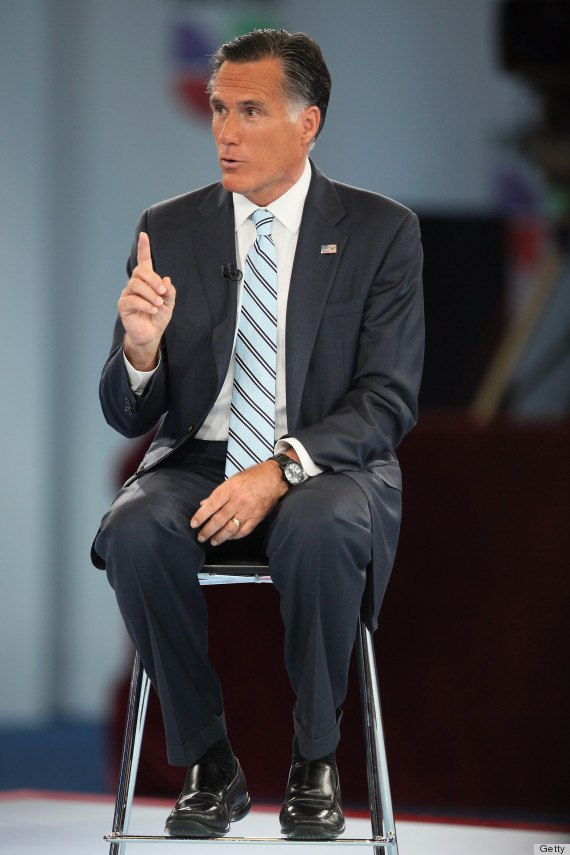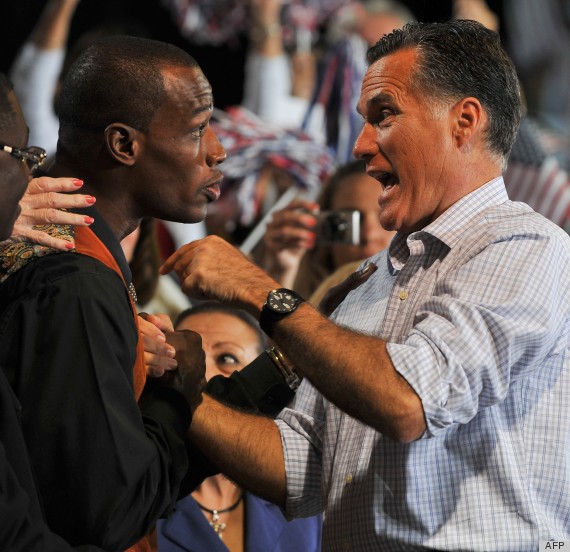 See some more terrible tans...

Loading Slideshow
Victoria Beckham

(Getty)

Victoria Beckham

(Getty)

Brooke Shields

(WireImage)

Mitt Romney

(AFP)

Kim Kardashian

(X17Online)

Pippa Middleton

(Getty)

Isabel Lucas

(Getty)

Kelly Osbourne

(Getty)

Christina Aguilera

(Getty)

Kim Kardashian

(Getty)

Ralph Lauren

(Getty)

Jessica Simpson

(Getty)

Paris Hilton

(Getty)

Lea Michele

(Getty)

Tara Reid

(Getty)

Lindsay Lohan

(Getty)

Zac Efron

(Getty)

Lisa Rinna

(Getty)

Arnold Schwarzenegger

(Getty)

Audrina Patridge

(Getty)

Jennifer Lopez

(Getty)

Kate Hudson

(Getty)

JWoww and Snooki

(Getty)

Ashley Tisdale

(Getty)

Valentino

(Getty)

Dianna Agron

(Getty)

Donald Trump

(Getty)

Charlize Theron

(Getty)

Elizabeth Banks

(Getty)

Elizabeth Hurley

(Getty)

Brooke Hogan

(Getty)

The Dangers of Tanning and Tanning Beds

In this video you will learn the dangers of tanning.
Want more? Be sure to check out HuffPost Style on Twitter, Facebook, Tumblr and Pinterest.