The reality star, who just celebrated her 32nd birthday, shared a photo of herself in sweatpants and a workout bra (and a full face of makeup, of course) showing off a very toned-looking tummy.
Earlier, Kardashian had told Life & Style magazine that she was "hoping to slim down a little bit," and used her relationship with Kanye West as the reason she'd gained a few pounds.
"I think everyone goes up and down in whatever that comfortable love relationship phase is where you like to eat out, but now it's time to get it together again," she told the magazine.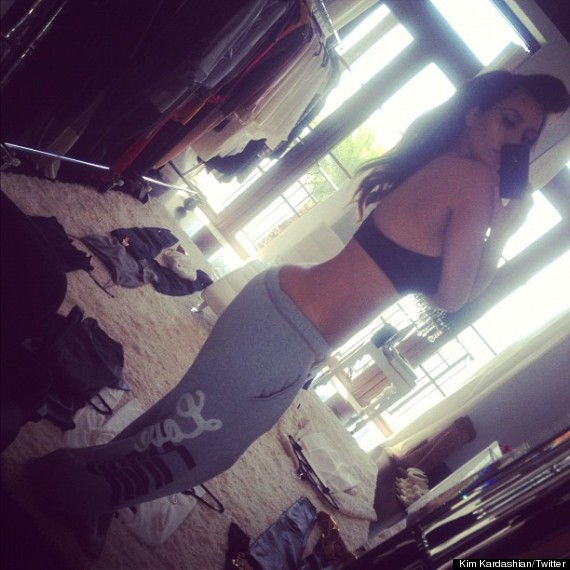 Kim Kardashian Through The Years
FOLLOW HUFFPOST