The message is pretty clear: Don't mess with Tom Cruise. The "Mission Impossible" actor has filed a $50 million lawsuit against Life & Style and In Touch magazines for claiming that Cruise had abandoned his daughter, Suri, 6.
Both magazines, which are owned by Bauer Publishing, ran similar headlines in the months following Cruise's June divorce from his estranged wife, Katie Holmes. The Life & Style story in question ran in July and alleged "Suri in Tears: Abandoned by Her Dad." Meanwhile, In Touch magazine ran a cover story on Oct. 1 that pictured a sad-looking Suri with a similar headline, "Abandoned by Daddy."
Cruise's lawyer Bert Fields confirmed that Cruise, 50, made the action against Bauer Publishing on Wednesday at the U.S. District Court in Los Angeles, saying that the tabloids' claims were "a disgusting, vicious lie."
TMZ has Fields' statement in full:
"Tom is a caring father who dearly loves Suri. She's a vital part of his life and always will be. To say he has 'abandoned' her is a vicious lie. To say it in lurid headlines with a tearful picture of Suri is reprehensible.

Tom doesn't go around suing people. He's not a litigious guy. But when these sleaze peddlers try to make money with disgusting lies about his relationship with his child, you bet he's going to sue."

These serial defamers are foreign owned companies with their global headquarters in Hamburg. They take money from unsuspecting Americans by selling their malicious garbage. Having to pay a libel judgment may slow them down."
This isn't the first time that Cruise has sued a publication. The actor has also sued the Daily Express, National Enquirer and Vanity Fair in the past.
See the covers in question below: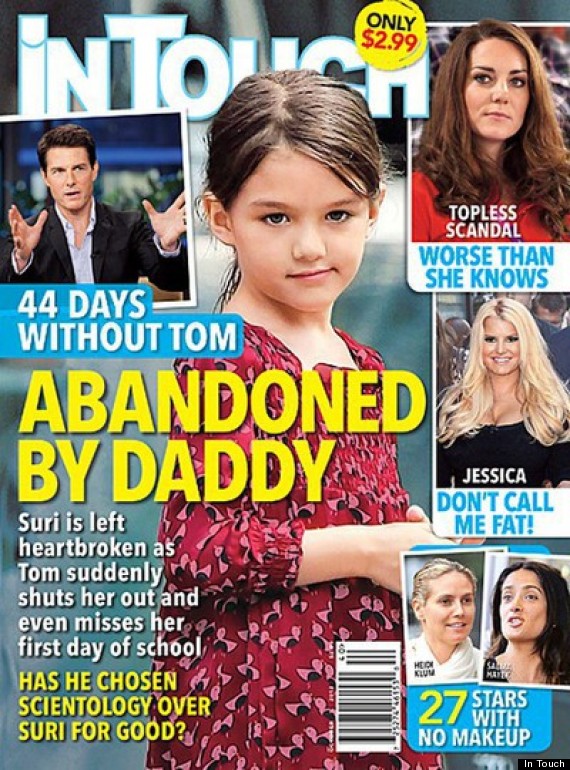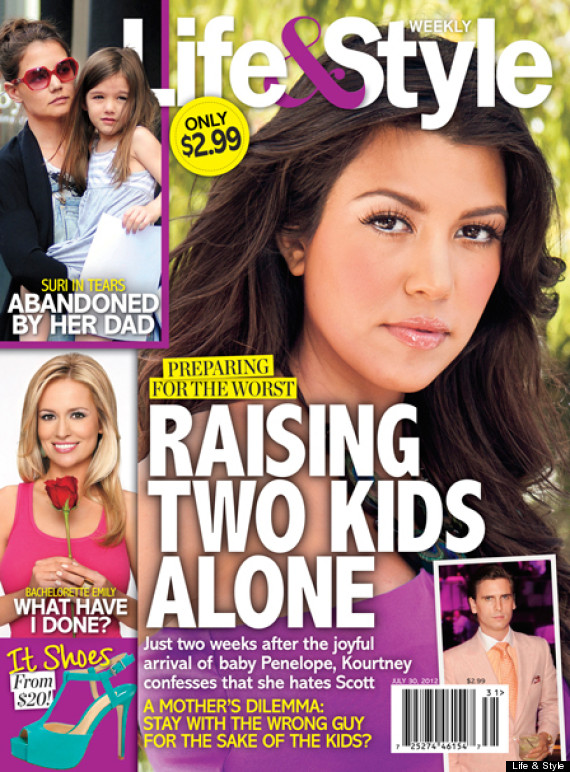 Also on HuffPost:
Loading Slideshow
Splash News

Splash News

Getty Images

Splash News

Splash News

Splash News

Splash News

Splash News

Splash News

Splash News

Splash News

Splash News

Splash News

Splash News

Splash News

Splash News

Splash News

Splash News

Splash News

Splash News

Splash News

Splash News

Splash News

Splash News

Bauer-Griffin

Pacific Coast News

Suri Cruise Named Most Stylish Child in the World, Beating Out Blue Ivy and Willow Smith

Suri Cruise has been named the Most Stylish Child in the World, according to a poll organized by British clothing store Twisted Twee. She beat out Blue Ivy Carter, Willow Smith and Harper Beckham for the coveted title. Gillian Pensavalle hopes the other children will survive the devastating news and that Suri's Burn Book has something to say about the survey.

Suri Cruise Wears $315 Shoes

6-year-old Suri Cruise, the daughter of Katie Holmes and Tom Cruise, is known to be a fashionista. She even scored a spot on InStyle Magazine's "Most Fashionable" list. But the tot reportedly is racking up a $150,000 collection, and only wears designer shoes. Kristina Behr has the details.