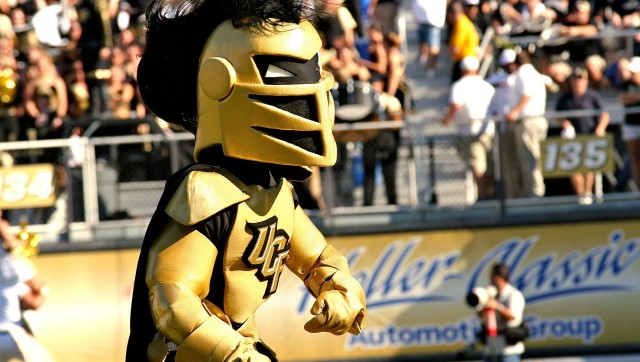 The garden variety student government president does not necessarily traffic in controversial positions. How many people do NOT want more vending machines in the student center?
"I do feel this is tough on the families, but we have to be pro education and look at the long term," he said in support of the hike at a meeting to approve the increase in June.
Through his position of student government, Whately sits on the Florida Board of Governors, who eventually supported the tuition hike of 15 percent by a 7-2 margin, Knight News reported.
On Tuesday, various student action groups including the Student Labor Action Project met with Whately briefly to discuss their concerns about the tuition hike. Whately adhered to his former positions, saying, "I voted in the way that I did because it was the best for our institution the best for our current students, and students to come after us."
Some students were unimpressed with Whately's reasoning.
"He fought to increase tuition, maximum percent, 15, and as the Student Labor Action Project, and also as students who pay tuition at this school, and feel that burden, we are very well aware of the effect that tuition rising has on students," Haley Cavataro, a SLAP member, told Knight News.
Tuition is rising at most public colleges. This year, in-state and fees tuition rose an average 4.8 percent. However, this rate of increase is lower than in past years.
SUBSCRIBE TO & FOLLOW LIFESTYLE
HuffPost Lifestyle is a daily newsletter that will make you happier and healthier — one email at a time. Learn more