As lifelong fans of Britney Spears, we've been poring over her outfits for years. So we were very surprised to learn that among the bodysuits, denim cutoffs, bandage dresses, cropped tops and other Britney staples, there's one item the pop star never wears.
Spears told Lucky magazine in the December 2012 issue, when asked about her "fashion secret":
I never wear socks. I hate socks.
Hm... [insert barefoot-at-a-reststop joke here]. But seriously, we actually can't picture Spears in socks save for her memorable knee socks in the "Hit Me Baby One More Time" video.
Without socks to store, Britney has extra room in her closet for shoes... although how many, she's not sure. Lucky magazine also asked the 30-year-old the classic celebrity interview question: how many shoes are in your closet?
When I ask how many pairs of shoes she has, she looks terrified and says, "I don't know. A lot." When I press her, she stammers, "I don't know, 50." And then, when I laugh, because I thought she was going to say 500, she says, quickly, "Is that not enough?" She looks stricken, as if this were the wrong answer, as if I have found the ways that she is ordinary, a disappointment. When I tell her that I have maybe 10 pairs of shoes, she puts her hand on her heart and sighs with relief.
It's OK, Britney. Not everyone celebrity needs to have magnificent bedroom-sized closets with chandeliers and, um, socks.
See pics from Britney's new Lucky magazine shoot below (and more at LuckyMag.com).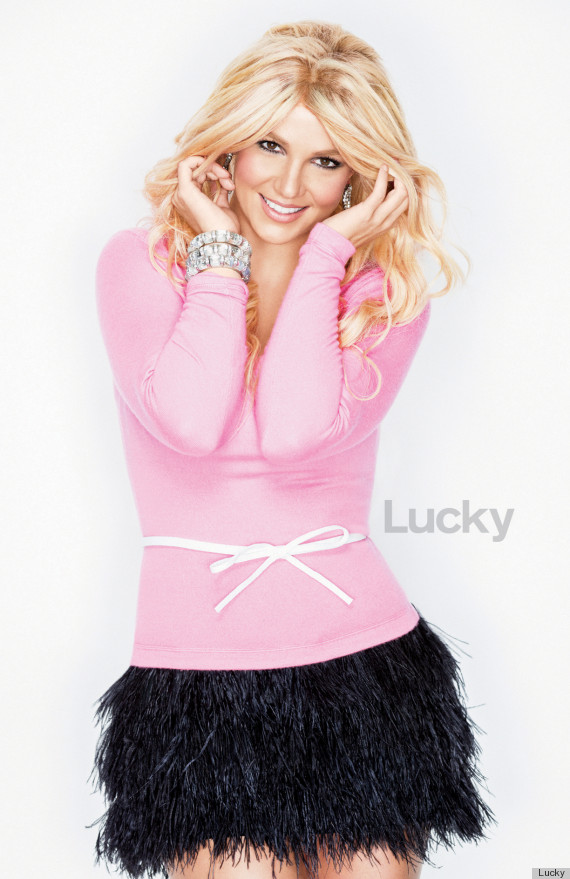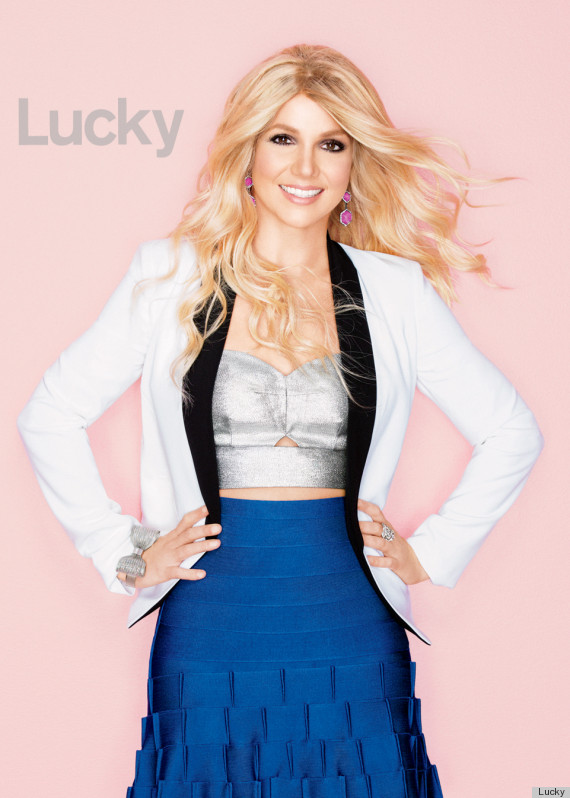 Is she really not wearing socks in any of these photos?
PHOTO GALLERY
BEFORE YOU GO
Britney Spears' Style Evolution
PHOTO GALLERY
Britney Spears' Style Evolution
Want more? Be sure to check out HuffPost Style on Twitter, Facebook, Tumblr, Pinterest and Instagram at @HuffPostStyle.