Hillary Clinton's Birthday: Looking Back On Artist Sarah Ferguson's 'Hillary & I' Series (PHOTOS)
Today is the birthday of Secretary of State extraordinaire and all around political superstar, Hillary Rodham Clinton. On this joyous occasion, we were reminded of a particularly amazing series of paintings created by artist Sarah Ferguson that celebrate Hill in all her feminine glory.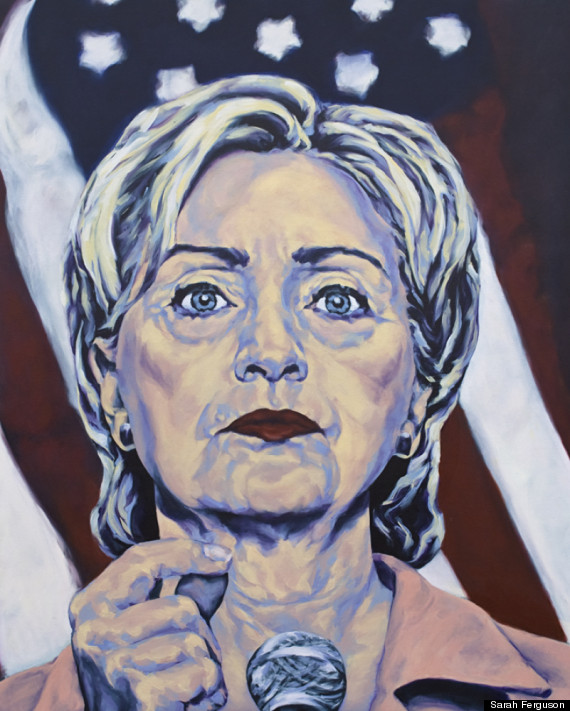 Coupled with a quote from the commanding female leader, the picture speaks bounds:
"There cannot be true democracy unless women's voices are heard. There cannot be true democracy unless women are given the opportunity to take responsibility for their own lives. There cannot be true democracy unless all citizens are able to participate fully in the lives of their country." -Hillary Clinton, Secretary of State of the United States
To see more of Sarah Ferguson's work, check out our original article here and scroll through the slideshow below. Let us know how you are celebrating Clinton's birthday in the comments section.