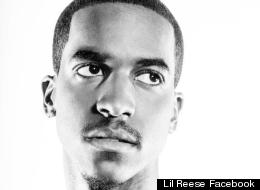 A South Side rapper affiliated with the controversy-prone fellow Chicagoan Chief Keef is under fire after a video showing him brutally attacking a woman went viral this week.
The video (NSFW, posted here) shows a man who appears to be the Def Jam Recordings-signed rapper Lil Reese brutally beating a woman inside a home.
According to 19-year-old Reese's -- real name: Tavares Taylor -- Twitter account, the video was recorded "years ago." Reese blamed its release on "haters."
Police are not currently investigating the beating, the Chicago Sun-Times reports.
Lil Reese was engaged in an ongoing rivalry with fellow aspiring rapper Lil JoJo, or Joseph Coleman, who was gunned down in the city's Englewood neighborhood last month. No arrests have been made in Coleman's slaying and police are currently investigating an apparent link between his death and sparring area gangs in the area that Reese and Keef are affiliated with.
Police are also looking into whether multiple shootings following Coleman's death are connected, according to the Chicago Tribune.