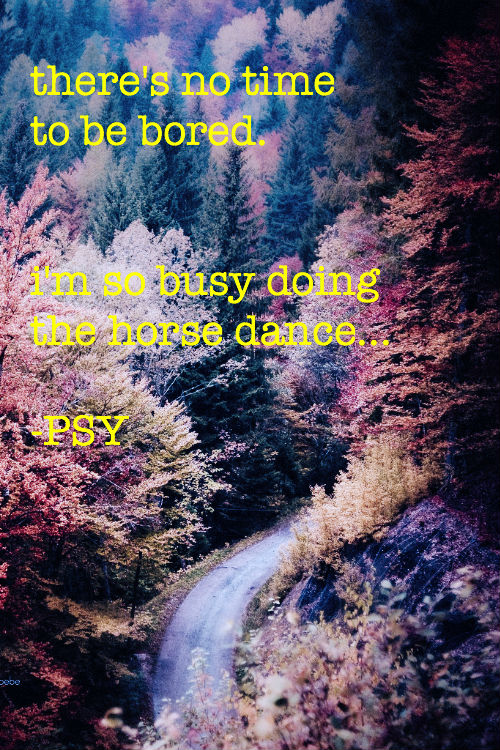 We've picked our favorite such Psy bon mots from Friday's "IAmA" session and set them to images starring the Korean superstar. Scroll through the slideshow below for Psy's take on toilet paper etiquette, Carly Rae Jepsen, and thoughts on meeting with the UN Secretary General.
Highlights From Psy's Reddit Chat
SUBSCRIBE AND FOLLOW
Get top stories and blog posts emailed to me each day. Newsletters may offer personalized content or advertisements.
Learn more