Josh Sundquist is a paralympian, author and motivational speaker who lost his leg to cancer at the age of nine. He is also a brilliant Halloween-costume-idea man, as evidenced by this, our absolute favorite Halloween getup ever. There were a couple of other options he could have gone with, but the "major award" from "A Christmas Story" is inspired.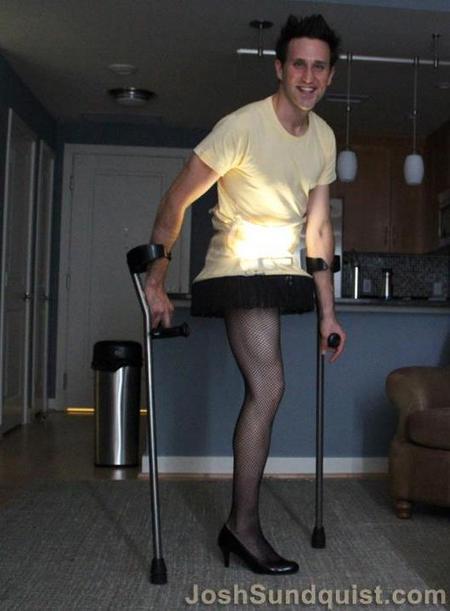 SUBSCRIBE AND FOLLOW
Get top stories and blog posts emailed to me each day. Newsletters may offer personalized content or advertisements.
Learn more