Amidst the aftermath of Hurricane Sandy, The Reykjavik Grapevine brings us something to take our minds off the storm. While our police and fire departments are busy rescuing people and securing shelter for others, the Iceland P.D. (yes, they have police in Iceland) are hard at work putting an end to feline festivities: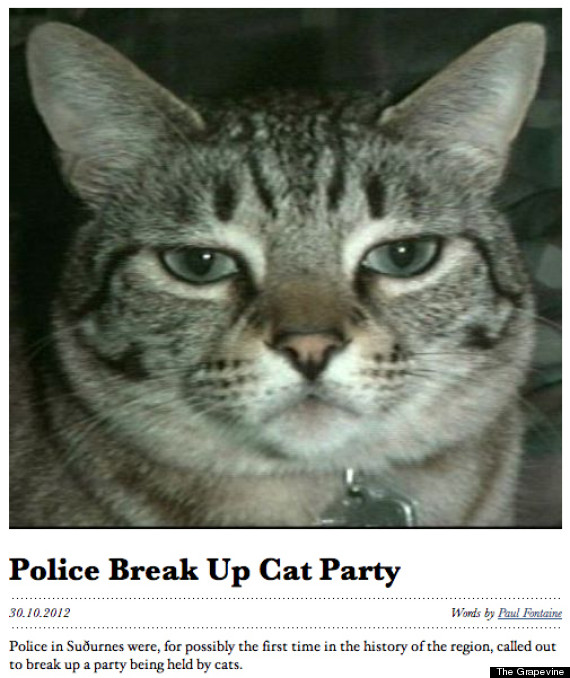 The best part? "According to police reports, the cats were "snuggling" on a couch that had been left behind by the previous residents." Obviously.
Also on HuffPost:
The Most Obvious Headlines Ever
SUBSCRIBE AND FOLLOW
Get top stories and blog posts emailed to me each day. Newsletters may offer personalized content or advertisements.
Learn more