Probably our favorite thing here at HuffPost Style is a good royal wedding, closely followed by a good royal engagement (they tend to go hand in hand). So hooray for Princess Madeleine of Sweden, who recently got engaged to her New Yorker fiance Christopher O'Neill. But as the Daily Mail has pointed out, there's something a bit strange about Madeleine and Chris' new engagement photos: they look a lot like another famous royal couple's.
In an official photo shot by Patrick Demarchelier, Princess Madeleine and Chris are seen embracing with Chris on the left and Madeleine on the right. She's in white, her brown hair is down and her left hand -- with her engagement ring positioned prominently -- rests on her fiance's shoulder.
So yeah, it's basically just like Prince William and Kate's engagement photo. The main differences are that the British royal couple featured two smiling faces instead of one and it was shot in color by Mario Testino. Which is totally fine -- many engaged couples have similarly lovey-dovey pictures. But you'd think that Patrick (yes, that Patrick) would want to differentiate himself and his work from one of Testino's most famous photographs, non?
Check out the two photos and tell us: do you think they're too similar?
PHOTOS: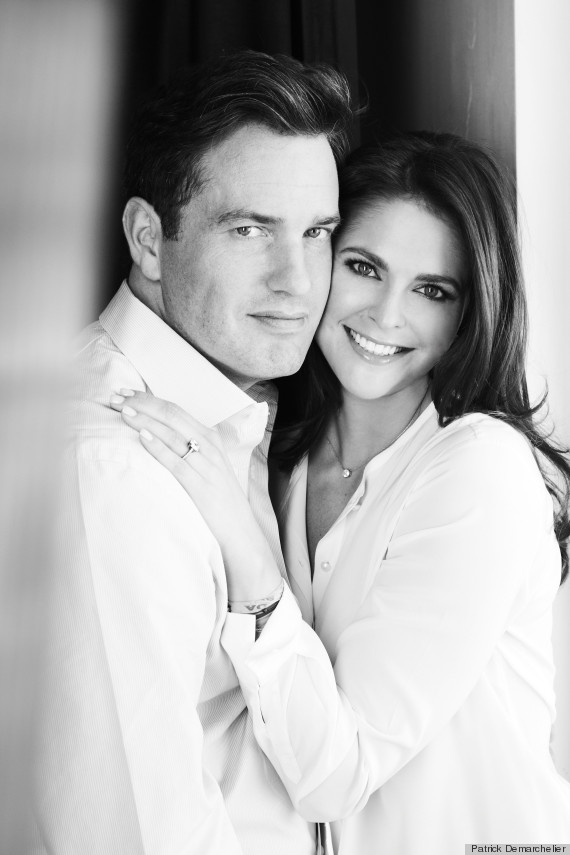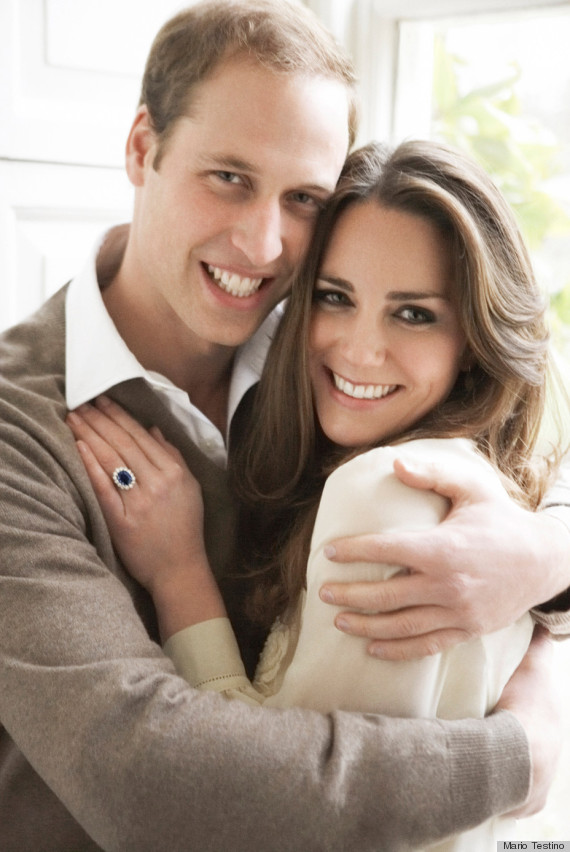 See the Swedish princess' glamorous style:

Loading Slideshow
December 2011

At the American Scandinavian Society's 2011 Yule Ball at the Metropolitan Club in New York.

November 2011

At the Swedish American Chamber of Commerce Pre-Conference gala dinner at the IAC Headquarters.

October 2011

At the American-Scandinavian Foundation celebration of its 100th anniversary at Centennial Ball at The Hilton Hotel in NYC.

July 2011

At a wedding dinner for Princess Charlene of Monaco and Prince Albert II of Monaco.

July 2011

Celebrating the Monaco Royal Wedding.

August 2010

August 2010

Attending the Bicentennial Anniversary of the 1810 parliament session.

June 2010

At the wedding of her sister, Crown Princess Victoria, to Daniel Westling.

June 2010

At a gala concert in honor of the marriage of Crown Princess Victoria.

December 2009

At the 2009 Nobel Prize Award Ceremony.

October 2009

World Childhood Foundation American Anniversary Gala.

August 2009

Announcing her engagement to Jonas Bergstrom outside Solliden Palace.

July 2009

Celebrating Crown Princess Victoria's birthday at Victoriadagen.

December 2008

Attending the 2008 Nobel Prize Award Ceremony.

September 2008

At the opening of the new parliament in Stockholm.

June 2008

At the opening of the Svigarde Bernadotte exhibition.

April 2008

During a state dinner in honor of a visit from the Luxembourg family.

December 2007

At the 2007 Nobel Foundation Awards Ceremony.

July 2007

Celebrating Crown Princess Victoria's birthday.

February 2007

Visiting Norway for King Harald the 5th's 70th birthday celebrations.

December 2006

The 2006 Nobel Foundation Awards Ceremony.

July 2006

At Crown Princess Victoria's Birthday Celebration.

May 2006

At the Volvo Ocean Race Gala in New York.

May 2006

In New York to board a World's Yacht in order to watch the Volvo Ocean Race.

April 2006

Arriving at her father King Gustaf's 60th birthday dinner.

The Royal Wedding Dress Details
Want more? Be sure to check out HuffPost Style on Twitter, Facebook, Tumblr, Pinterest and Instagram at @HuffPostStyle.