No dudó cuando leyó el libreto. Era un personaje que no sólo podía interpretar, sino también darle corazón y alma. John C. Reilly, quien le va vida con su voz a Ralph, en "Wreck it Ralph" el nuevo estreno de Disney, encontró en el filme una historia que puede ser la suya.
"Pues llega una edad, tal vez en la que me encuentro ahora, en que empiezas a cuestionarlo todo, a preguntarte si quieres seguir haciendo eso que has hecho por las últimas décadas. Es lo que le pasa a Ralph, es lo que me puede pasar a mí y a cualquiera", dijo Reilly a HuffPost Voces al describir el protagonista de esta cinta animada.
La nueva película de Disney nos regresa al mundo de loas videojuegos. Ralph entra en una crisis de la mediana edad y no entiende por qué tiene que seguir siendo el malo de las maquinitas de videojuegos tipo arcade. Ralph entra en una lucha personal y su única meta es tratar de demostrar -y por supuesto de ser aceptado entre quienes lo han visto como el malo de la historia- que puede ser bueno como el perfecto Fix-It Felix, (en la voz de Jack McBrayer).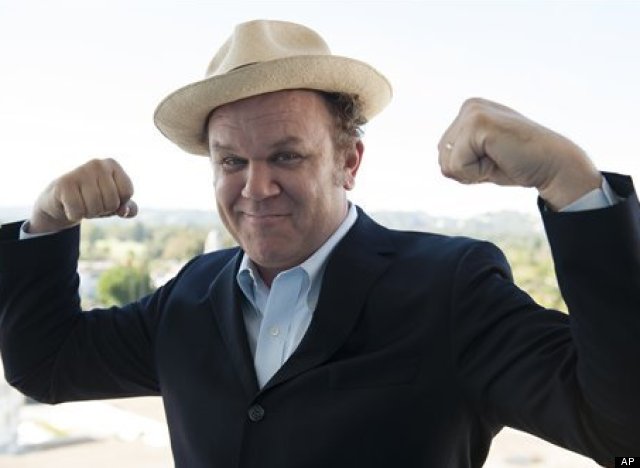 La película se debate, y es lo que precisamente le emocionó a John C. Reilly, y que compartió con HuffPost Voces, en torno a lo que es ser un verdadero héroe, que no necesariamente tiene que ver con ser el bueno o lo malo.
En ese intento de pretender ser bueno se cuela en otro videojuego de disparos, pero en vez de salir victorioso, Ralph lo echa todo a perder.
La única oportunidad que le queda a Ralph es una encantadora niña, Vanellope von Schweetz, en la voz de Sarah Silverman, y quien también lucha por un puesto honorable en un videojuego de autos de carrera. Ambos unirán fuerzas y lo demás resta verlo en esta nueva entrega de Disney.
Los filmes de John C. Reilly incluyen "God of Carnage", "We need to talk about Kevin", "Cyrus", "Stepbrothers", "Walk Hard", "Talladega NIghts", "The Aviator", "Chicago", "Gangs of New York", "The Perfect Storm", "Magnolia" y "Boogie Nights".
SUBSCRIBE TO & FOLLOW THE MORNING EMAIL
Start your workday the right way with the news that matters most. Learn more