Zombie Haunted House Sees Backlash For Basing Story On Real Events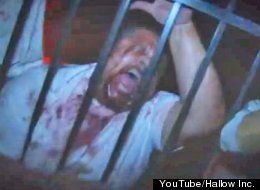 A Rockville haunted house has upset some people by basing its mutant-filled attraction on actual events. Now, some want to see the attraction change its premise to something totally fictional.
The Warehouse: Project 4.1 is a new zombie-themed haunted house in Rockville. On its website, Hallow Inc., the company behind the attraction, says The Warehouse's story is partly based on U.S. government testing of nuclear bombs during the Cold War in the Marshall Islands, located in the Northern Pacific Ocean.