Halloween Costume Photo Recap: Show Us What You Wore Last Night
Here we are, the Morning After Halloween, which means it's photo sharing time. If you were in an area unaffected by Hurricane Sandy and were able to celebrate last night (or Saturday night, before the storm), we want to see your costume -- or what remains of it. Tweet or Instagram a picture @HuffPostWomen using #hpcostumerecap, and we'll post it on the site.
For inspiration, here's a photo of our editor, Margaret Wheeler Johnson, from 2010, when she dressed up as The Morning After Halloween. Yes, those are open candy wrappers all over her dress. There may or may not have been a matching headband.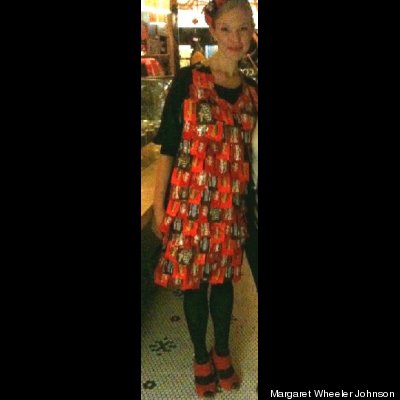 LOOK: Readers' Halloween 2012 Photos