Con el disfraz de sirena no nos encantó, es más podríamos decir que hasta nos decepcionó, pero la noche de Halloween Kim Kardashian sí que supo elegir su disfraz y enfundarse en una sexy Gatúbela.
Aunque esta vez la gatita, mejor conocida como la enemiga de Batman, conquistó al súper héroe con tremendas curvas, ya que su novio Kanye West, en esta ocasión la hizo de Batman.
Así que ya pasado el festejo, que se llevó a cabo en Live la discoteca del hotel Fontainebleau en Miami Beach, y en el cual también estuvo presente su hermana Kourtney, haciéndole la competencia como Batichica, Kim decidió compartió esta foto donde se puede ver en su entallado traje, luego del siguiente mensaje...
Imagen donde se puede ver a Kim Kardashian presumiendo las curvas que tan famosa la han hecho, y que le encanta lucir, y que seguramente atrajeron las miradas de todos los que asistieron a la fiesta esa noche.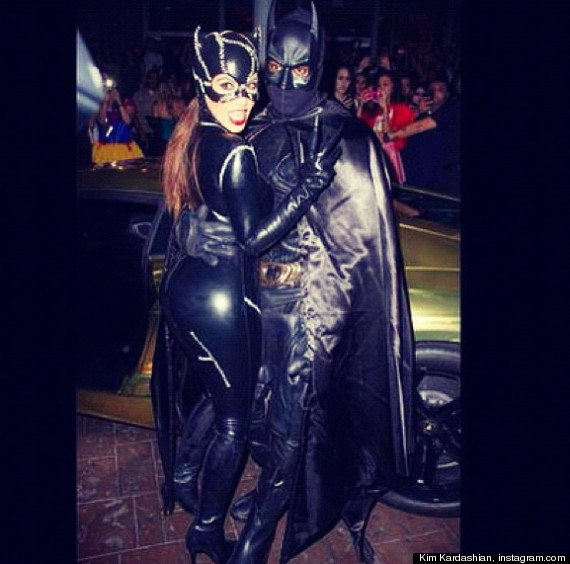 Los famosos comparten sus disfraces en Twitter
SUBSCRIBE AND FOLLOW
Get top stories and blog posts emailed to me each day. Newsletters may offer personalized content or advertisements.
Learn more