There's so much heartbreaking news going on this week that we could all use a ray of sunshine, right?
"While he's proud of what we've achieved together, my husband is nowhere near satisfied," she told the crowd downtown. "Slowly, but surely we've been pulling ourselves out of that hole we started in."
And as avid followers of Mrs. O's style, we noticed that her new, almost spring-like look lightened up the room, even in sunny Florida. Her purple orchid-print Moschino dress (a repeat!) matched beautifully with her green pumps, which she's worn at at least one Floridian event before. And is that a new hairstyle? We're digging those curls.
Thanks, Mrs. Obama, for brightening our day -- and our week.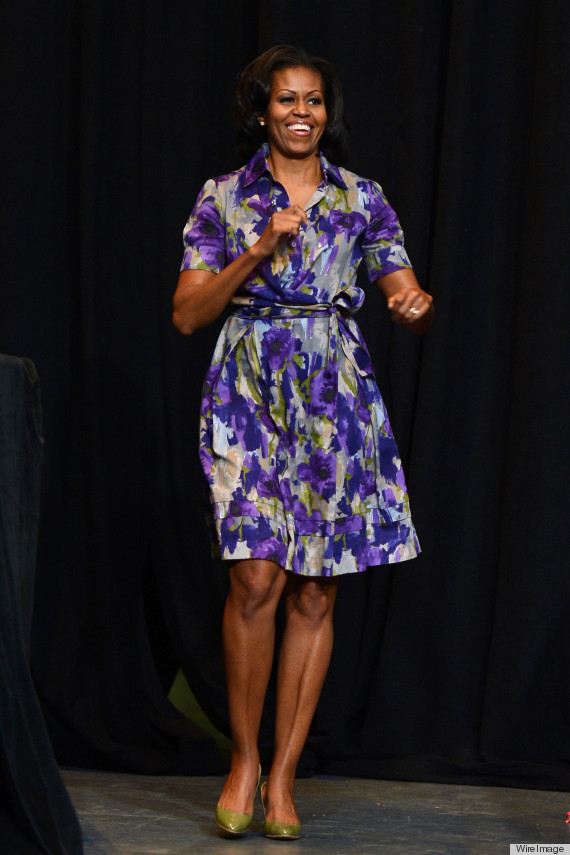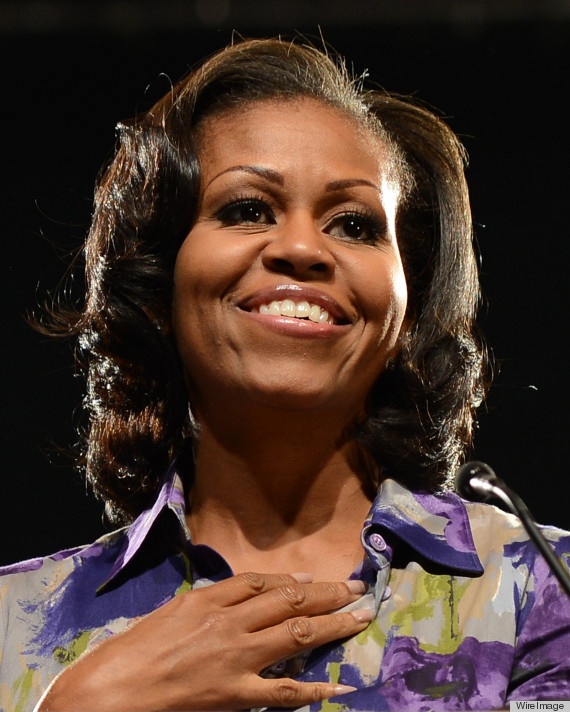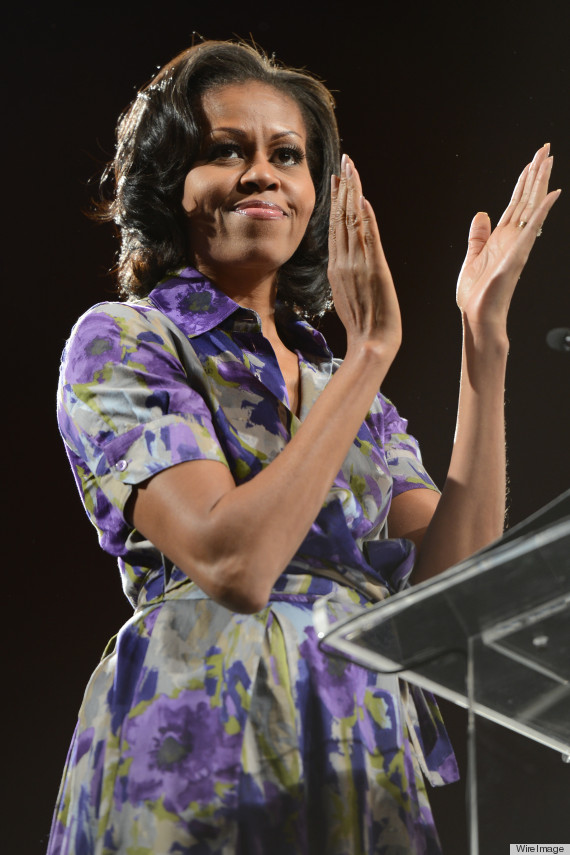 See more of Mrs. O's outfits from this year!
SUBSCRIBE AND FOLLOW
Get top stories and blog posts emailed to me each day. Newsletters may offer personalized content or advertisements.
Learn more