Rosie O'Donnell, Hurricane Sandy: Star Tweets Photos Of Damaged Property
Rosie O'Donnell shared some photos of her damaged property after Hurricane Sandy wreaked havoc on the East Coast Monday night. The 50-year-old television personality posted several pictures of a dock and flooded craft house torn to pieces by the Hudson river. But O'Donnell remained upbeat about the destruction generally. "All is well here by us - damage to the dock and flooded craft house - all fixable," she made sure to note on her Twitter.
O'Donnell isn't the only celebrity to have been impacted by the storm, of course. Donnie Wahlberg shared video footage of the flooding that took place at his apartment building during the storm, while New Yorkers from Katie Holmes to Alec Baldwin were forced to evacuate their downtown Manhattan homes and find shelter elsewhere.
All is well here by us - damage to the dock and flooded craft house - all fixable -

— Rosie O'Donnell (@Rosie) October 30, 2012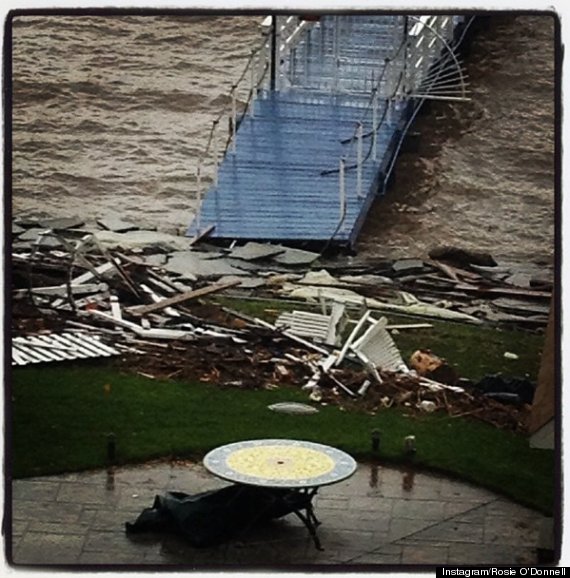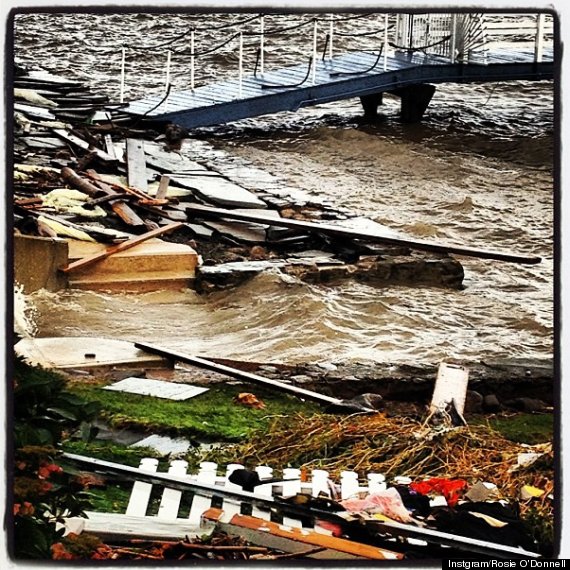 Also on HuffPost:
Celebrities React: Hurricane Sandy