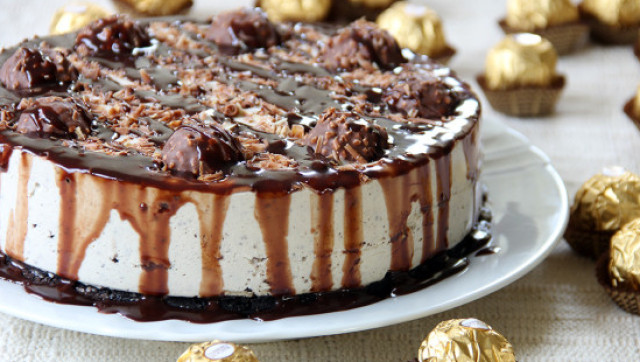 We all get a lot of crappy gifts during the holiday season. From cheap perfumes to dollar-store candles, gift giving has gotten pretty grim. But the gift we never mind receiving is Ferrero Rocher chocolate. This crunchy and creamy chocolate-hazelnut candy, though available year round, makes a bold appearance this time of year -- and we like it.
We know that Ferrero Rocher -- a Nutella lover's chocolate of choice -- is decadant enough as it is, though we couldn't help but up the ante. We found cupcakes, cheesecakes and tarts that use feature this hazelnut chocolate.
SUBSCRIBE AND FOLLOW
Get top stories and blog posts emailed to me each day. Newsletters may offer personalized content or advertisements.
Learn more