This is "The Voice" ... well, almost!
Not only did Ripa and Strahan dress up as "The Voice" mentors Christina Aguilera and Cee Lo Green, but they swapped costumes multiple times throughout the show, portraying some of 2012's pop culture "icons."
Ripa dressed up as "American Idol" judge Nicki Minaj, new mom Snooki, "Call Me Maybe" singer Carly Rae Jepsen, Honey Boo Boo, "Long Island Medium" star Theresa Caputo and even the Tanning Mom.
In the meantime, Strahan went as "Idol's" Randy Jackson, Oprah Winfrey, Madea, Tyler Perry and President Obama. Too funny!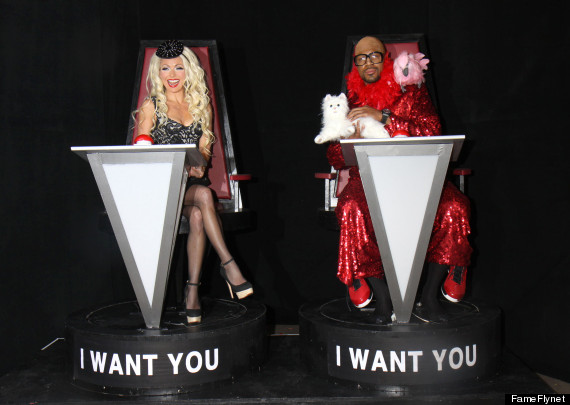 Celebrities In Halloween Costumes 2012
FOLLOW HUFFPOST