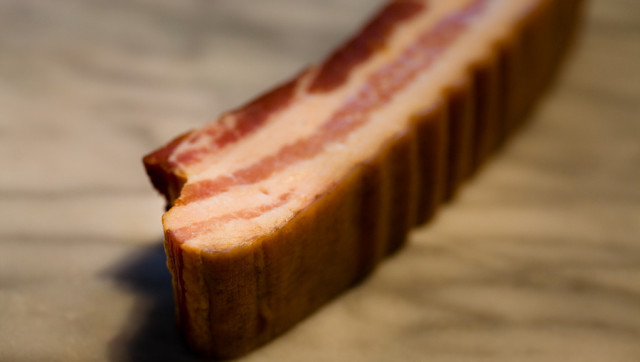 We thought we had bacon covered for all you pork lovers out there with our collection of foods wrapped in bacon and other bacon news, but it turns out that just wasn't enough.
Bacon utensils and dishware is the next level of bacon-mania -- we really should have seen it coming. Reddit user proteus4585 brings this great idea to us in a series of photos. Click through the slideshow to see how it's done.
Feel like eating bacon? Try these recipes.
SUBSCRIBE AND FOLLOW
Get top stories and blog posts emailed to me each day. Newsletters may offer personalized content or advertisements.
Learn more