According to Buzzfeed, John Kelso, a humor columnist at the Austin American Statesman, decided to vote early dressed as Big Bird.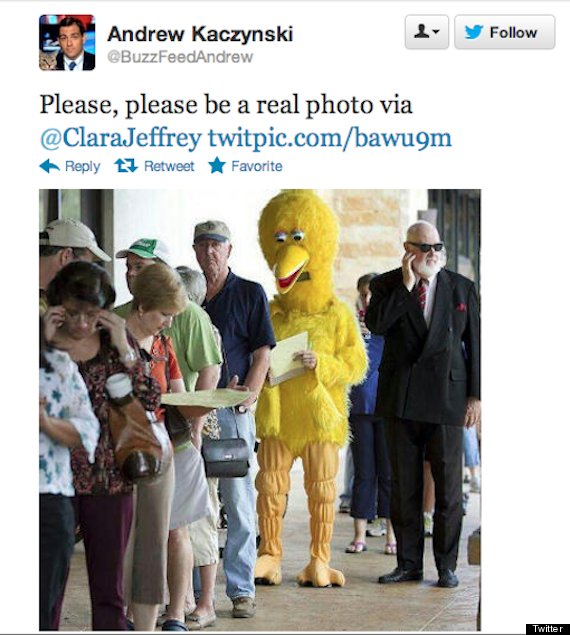 Kelso even hired his own bodyguard, Edd O'Donnell, to accompany him to the polling station.
"Don't worry, sir," O'Donnell told somebody in line at the voting station. "I'm here to take a bullet for the bird."
Kelso and O'Donnell got in line around 9 a.m. in southwest Austin and had to wait an hour to cast a vote.
Thankfully, Kelso had instructed his polling place ahead of time that Big Bird was coming, so the voting process went off without a hitch.
We think it's safe to assume he's voting Obama.
Also on HuffPost:
The People Who Give Obama Hope
FOLLOW HUFFPOST