Sarah Palin Shows Up In '80s Hair, Frosted Lipgloss For Fox News Election Day Appearance (PHOTO)
No, we didn't mess up and accidentally publish a photo of Sarah Palin from the '80s. That is indeed a screengrab from her election day appearance on Fox News, where Palin debuted a new look: sky-high mall hair, frosted lipgloss and Kardashian-level contouring. It's a departure from her standard kind-of-60s bouffants and (somewhat) more fresh-faced makeup choices. This is full-on, unapologetic '80s.
What do you think? Is her look two steps forward... or two steps back?
PHOTO: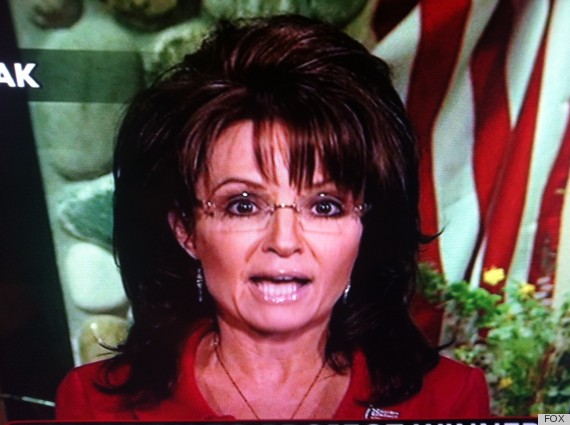 See how Sarah's hair used to look...
Evolution of Palin's Hair
Feathered and flat at prom with Todd.

And as captain of the Wasilla Warriors basketball team.

Feathered and fabulous in her dorm room in college.

Chuck Heath shows that his daughter sported 80s asymmetrical hair (especially in the middle photo).

Permed, teased, hairsprayed and huge as Miss Wasilla.

Big and bushy while pregnant with Track.

Light and long as governor.

A big barrette holds this 'do together.

Bigger and a little blonder.

Waterfall of curls in January.

The pre-makeover bouffant in July.

A down-'do with chunky highlights on the campaign trail.

Simple and sophisticated...this is the winner.

Very long locks at a Yankees game June 7th, 2009.

Big and teased on "Oprah" on Monday.
Want more? Be sure to check out HuffPost Style on Twitter, Facebook, Tumblr, Pinterest and Instagram at @HuffPostStyle.