We're particular fans of Booker's constant Twitter presence, which manages at times to be informative and hilarious. We have to file this Tweet under the latter: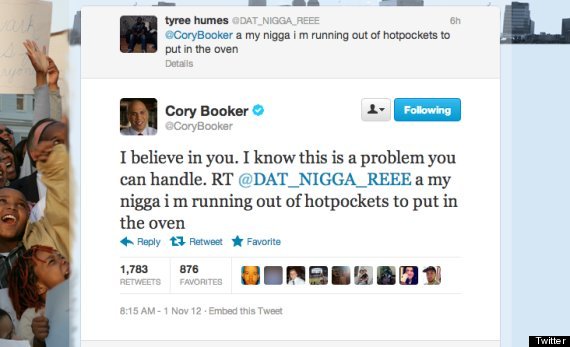 But then a magical thing happened! Read on: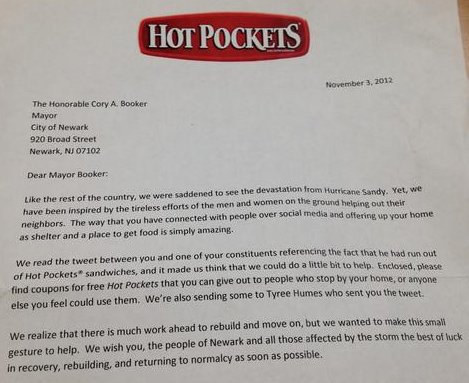 Cory Booker, you're OK with us. He also tweeted back at the constituent who sent the original tweet, saying "thx 2 ur tweet + @HotPockets generosity Newarkers now have plenty of hot pockets to put in the oven."
Also on HuffPost:
Restaurants Help Out With Sandy Relief
SUBSCRIBE AND FOLLOW
Get top stories and blog posts emailed to me each day. Newsletters may offer personalized content or advertisements.
Learn more