Wrong. Turns out the photos were leaked early... and posted online by Rihanna. The singer posted several cryptic tweets on Wednesday using the hashtag #V with Instagram photos attached: she and Kate posing on chairs, she and Kate embracing, etc. It's clear she got the photos from elsewhere on the Internet, but she popped them up on her Instagram all on her own.
So what's the deal? We were told by the folks at V magazine (emphasis ours):
It is an unfortunate case that these images were prematurely leaked, which is becoming a more prevalent issue within the industry.

While we don't condone what has happened, we are beyond excited to have gotten these two icons of music and fashion together for such a beautiful shoot. This is just a taste of all of the fabulousness that awaits in the March 2013 issue.
In other words: way to blow it, Riri.
Check out Rihanna's Instagram pics, which she still has not deleted, below.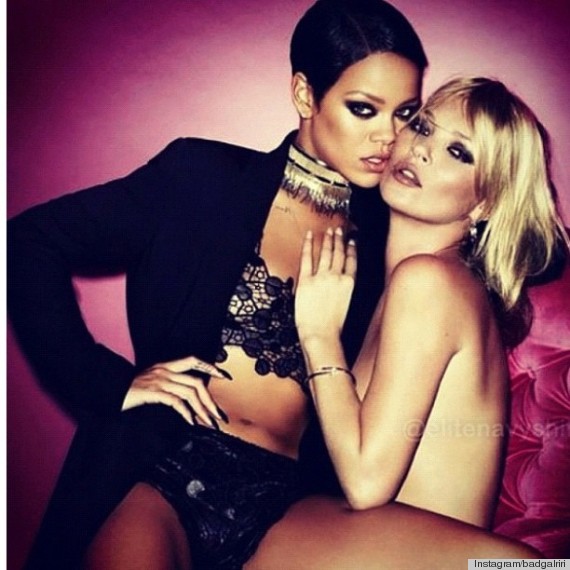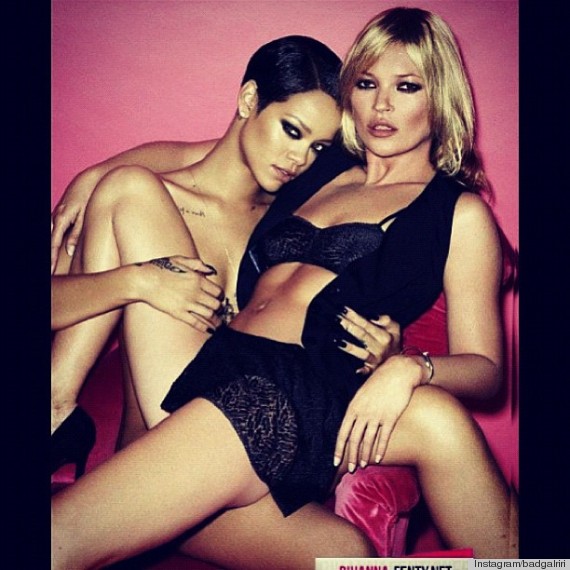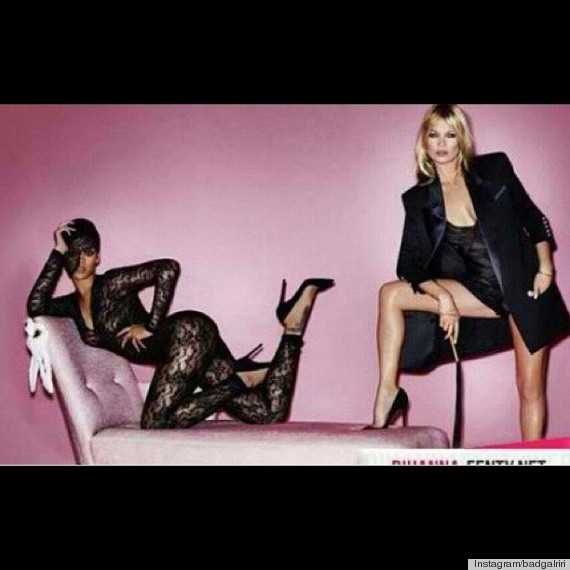 SUBSCRIBE AND FOLLOW
Get top stories and blog posts emailed to me each day. Newsletters may offer personalized content or advertisements.
Learn more