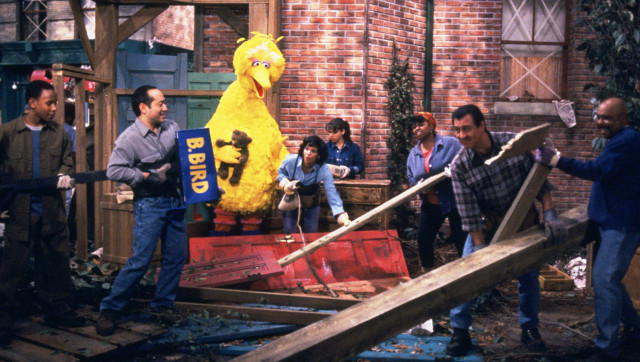 In Hurricane Sandy's aftermath, the "Sesame Street" team has jumped into an ongoing discussion of how to teach kids about weather-related fear, destruction and loss.
A synopsis of the episode posted on "Sesame Street's" Tumblr page Wednesday explained that the show will use a storyline about the destruction of Big Bird's nest to teach kids about loss, community support and the process of rebuilding.
Earlier this year, YouTube user GroverKent uploaded excerpts from an A&E Biography documentary on "Sesame Street" that focus in particular on how the hurricane episodes were put together over a decade ago:
For another take on the 2001 Sesame Street hurricane, including more of the philosophy behind the production of the videos, listen to Elmo and Dr. Rosemarie Truglio (from the show's Education and Research Department) recall the storm -- and Sandy itself -- in a recent interview with Brian Lehrer on WNYC:
Also on HuffPost:
Sesame Street Season 43 Guest Stars
SUBSCRIBE AND FOLLOW
Get top stories and blog posts emailed to me each day. Newsletters may offer personalized content or advertisements.
Learn more