Courtney Stodden's "momager," Krista Stodden, is jumping to her daughter's defense, saying that former "Real Housewives of New York" cast member Alex McCord has been bully the teenage bride. But now, McCord and her husband, Simon Van Kempen, are stepping forward to defend McCord, blaming Krista for her daughter's behavior.
"Krista's attitude is pretty telling," McCord tells The Huffington Post. "She said that parents have an obligation to set good examples for their children, and the other people on this show didn't set good examples. Newsflash: None of us are Courtney's parent. We were not there to parent her or anyone else. That's Krista's job, not ours, not Dr. Jenn's and not Doug's. Frankly, if Krista had done a better job of example-setting and parenting to begin with, Courtney wouldn't be acting out as she does."

At the center of the VH1 reality show "Couples Therapy" is 18-year-old Courtney's relationship with her 52-year-old husband, Doug Hutchison. Add the fact that Courtney's mother is joining the show, and you have a whole lot of drama.

"Perhaps Krista, if you had been a mom first and a momager second, you might just have instilled in your daughter the ability to respect others," Van Kempen tells The Huffington Post. "Prior to any interaction with other cast members your daughter was heard saying to her husband 'let's go and start some drama' and that she did. Courtney also disrespected her own husband by returning to the house that day dressed in a way which defied Dr. Jenn's dress code, as she'd not discussed it with him first. Respect is earned and Courtney has done nothing so far on the seven episodes that have aired, to earn any."
Alex McCord, at Courtney Stodden's age: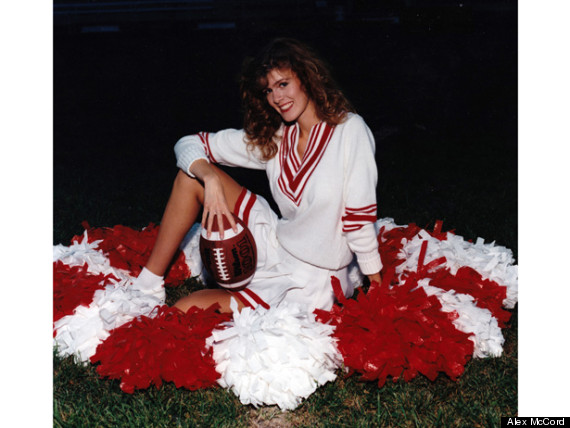 SUBSCRIBE AND FOLLOW
Get top stories and blog posts emailed to me each day. Newsletters may offer personalized content or advertisements.
Learn more