Kate Middleton joined the rest of her country in observing a two-minute silence and paying respects to fallen soldiers during Remembrance Day services at Cenotaph memorial today.
And even though the occasion was a grim one, Kate styled herself to a T, opting for a traditional poppy pin and the same black Diane Von Furstenberg military-style coat that she wore to last year's Remembrance Day service. The duchess switched up her head gear though and chose a wide-brimmed hat this year. The Duke of Cambridge, an active participant in the service, looked the part of a prince in his RAF uniform.
See photos of Kate Middleton during Remembrance Day below and tell us what you think of her somber look.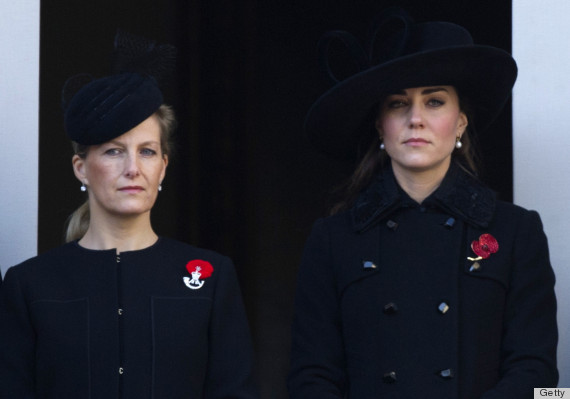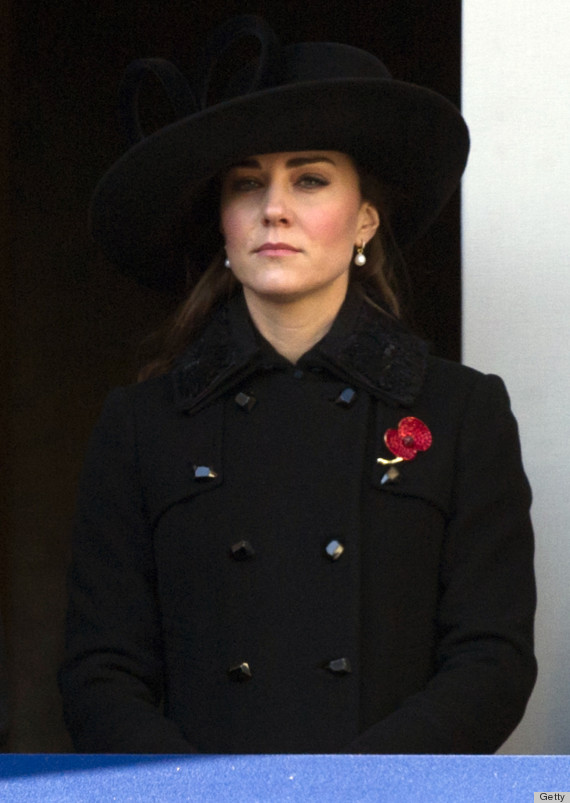 The 70 Best Pictures Of Kate Middleton The Duchess Of Cambridge
SUBSCRIBE AND FOLLOW
Get top stories and blog posts emailed to me each day. Newsletters may offer personalized content or advertisements.
Learn more