It has been a rough week for Fox News. As it became clear on election night that their 'gut' polls and predictions were wildly mistaken, the melt down has become one for the history books -- and late night comedy.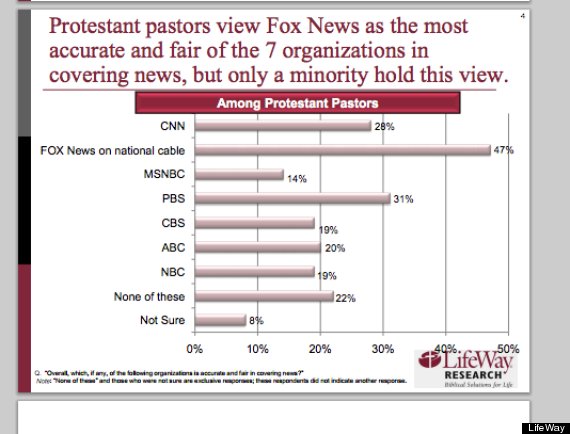 Time will tell if the next LifeWay Survey reveals that Evangelicals have turned the channel away from Fox.
Click through the slideshow to see most and least Christian states in the United States:
Most and Least Christian States
This Blogger's Books and Other Items from...
SUBSCRIBE AND FOLLOW
Get top stories and blog posts emailed to me each day. Newsletters may offer personalized content or advertisements.
Learn more