The only difference between this 16th century nobleman with dueling gauntlet and that 21st century dude in the foreground is the codpiece. (Well, that and a seriously trippy tie-dyed shirt.)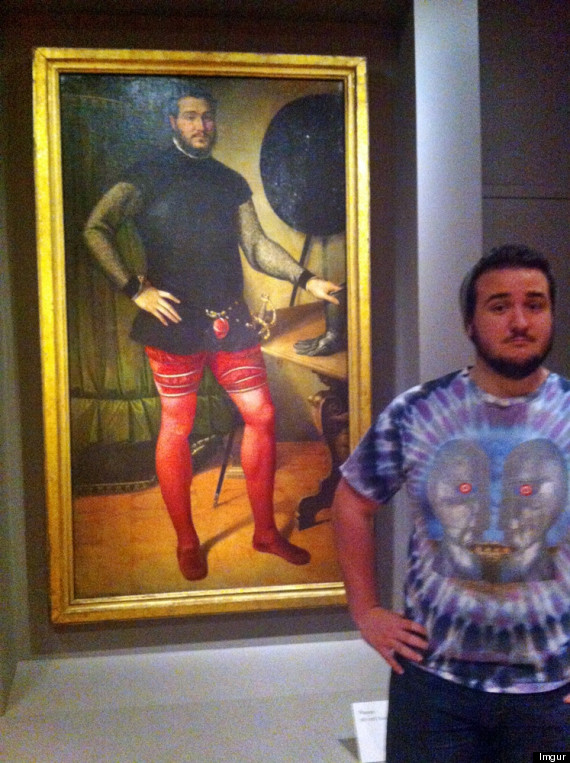 Do you have any dopplegangers in art? Let us know in the comments section below.
SUBSCRIBE AND FOLLOW
Get top stories and blog posts emailed to me each day. Newsletters may offer personalized content or advertisements.
Learn more